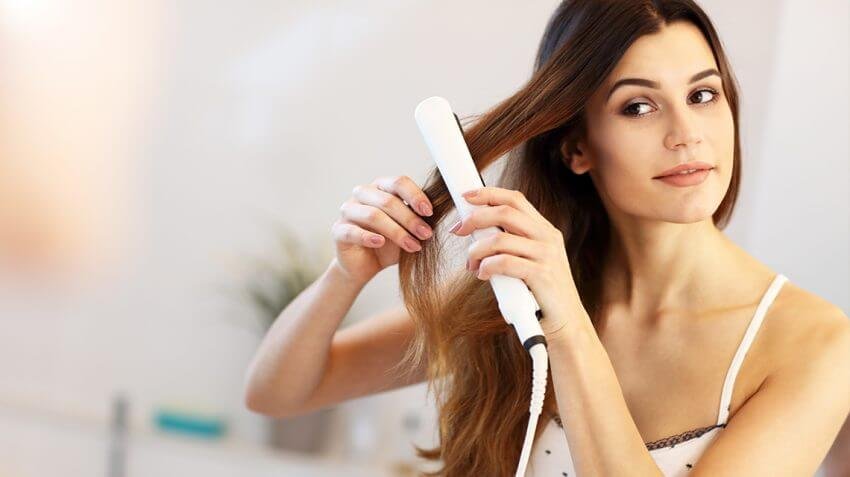 How to achieve a perfect straightening? Today there are countless straightening options that allow you to have hair with life, shine, soft and very silky.
Taking this into account, any woman can opt for the various options available and thus look beautiful and well-groomed at all times.
Types of hair straightening
There are different types of hair, which is why there are various straightening techniques that are best adapted to the hairstyle you want to wear.
Smoothing techniques
Brazilian straightening
Smoothed with formalin
Definitive straightening
Photonic straightening
A Japanese lysate
Keratin straightening
Moroccan straightening
Permanent straightening
Formalin-free straightening
With any of these straightening you will get an incredible result where you will have smooth and shiny hair. It is recommended that when ironing your hair with some of these straighteners, you use quality products to guarantee an incredible result.
Treatments to soften hair
A smoothing treatment is a fairly simple procedure which can be done with certain products.
These treatments are used to remove waves and curls from your mane. After this procedure the hair will obtain a smooth and silky appearance.
How is a perfect straightening done?
In general, the process will work through the use of chemicals that will affect the hair molecules, breaking those molecules that give the hair curls or waves.
There are several types of hair softening treatments that vary in potential hair damage, effectiveness, and cost.
General smoothing process
Washing: You start the process by washing the hair with a restorative shampoo with which it is possible to recover the hair from so much abuse and to remove dirt and grease from the hair.
Application: The chemical of your preference should be applied to your hair, this can be done by dividing your leather hair with this will make the process easier.
Drying: The hair drying process must be started by means of divisions and in a homogeneous way to achieve uniform drying. This is done with a high power dryer.
 Ironing : A thorough ironing must be carried out until the hair cuticle is closed so that it is well sealed.
At the time of straightening hair you should consider wearing gloves when applying chemicals to avoid damage to the hand and another safety measure is the use of gloves to avoid poisoning because the smell is strong.
For the chemical to correctly impregnate the hair, the ideal is the use of thermal caps or a bag, you must let the chemical act on your hair for about 30 to 45 minutes.
Keratin treatment
This treatment is one of the most common and is also known as Brazilian hair straightening.
These hair smoothing treatments involve the use of keratin, which is a form of protein that occurs naturally in the hair follicles.
Formaldehyde, a chemical mixed with keratin protein, can help it adhere to the molecules in your hair effectively, making them increasingly smooth.
The results of this treatment will last approximately 3 to 6 months; and after that period, you must perform this treatment again.
Hair types
The Keratin treatment is for all hair types, and it should be noted that it is very soft, so that too wavy or curly hair does not lose the wave, it only gives it a much softer and silkier look for longer.
Duration
It has been mentioned that this straightening can last about 6 months, but it can vary depending on the care that is given and the type of hair of the person in question.
It is important to always wash your hair and if you do it with shampoo without salt it is much better.
Thermal reconditioning
This form of lysate consists of applying a chemical solution and then it will be washed. Then the hair will be dried and smoothed with a flat iron.
Depending on the manufacturer, the exact combination of chemicals used in these hair stylists will vary.
How does it work
Many of the formulas used for this hair smoothing treatment are protected by patent.
They are believed to be effective in straightening hair by breaking down the molecular structure of your hair, so that it will keep your hair looking dramatically straight after ironing.
The results of this treatment are generally permanent. This means that the hair texture will remain smooth until you have new hair.
Post-straightening care
To ensure that your hair straightening lasts, you must take care and perform post-straightening treatments to ensure hair is very smooth, silky and shiny.
Among the main care that you should take are the following:
You should not wash the hair after applying the product for about 5 days, do not worry about dirt and grease on the hair, because when you apply the straightening chemicals correctly, the cleaning of the hair lasts longer.
You should avoid the use of a comb or gachos after applying the chemical to smooth, because if you put it on you will have the mark of this for about 6 months which will ruin the smoothing.
Some post smoothing should be used for the smoothing to last, among which you can use the ones of your preference.