The effects of apple cider vinegar on hair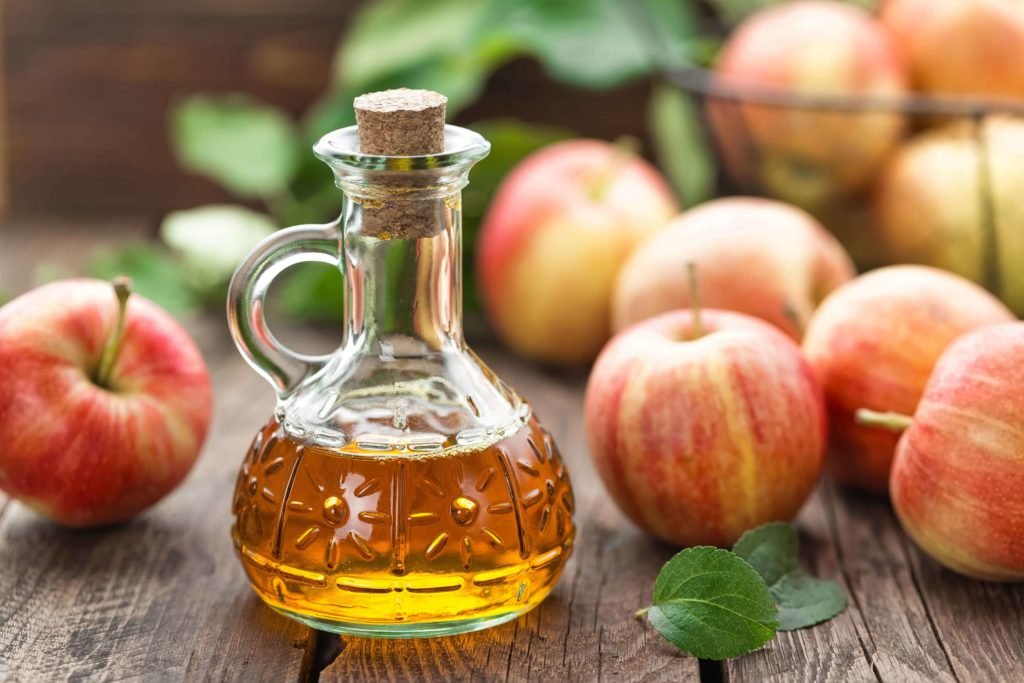 Learn about the good effects of apple cider vinegar on the hair and learn how to use this elixir so that it has a delicious aroma.
The effects of apple cider vinegar on hair have been known for several decades, since women used it as a natural remedy to shine hair, remove frizz and even control dandruff. Today, we continue to love it for being an accessible alternative and for all the benefits that can be obtained with its easy application. Know its benefits and learn how to use it!
Makes hair shine
Forget about cutting your hair or investing in expensive masks to make your hair look healthier and, better, use apple cider vinegar! This substance is an excellent cuticle sealer, which keeps the hair soft, shiny, moisturized, manageable and without split ends.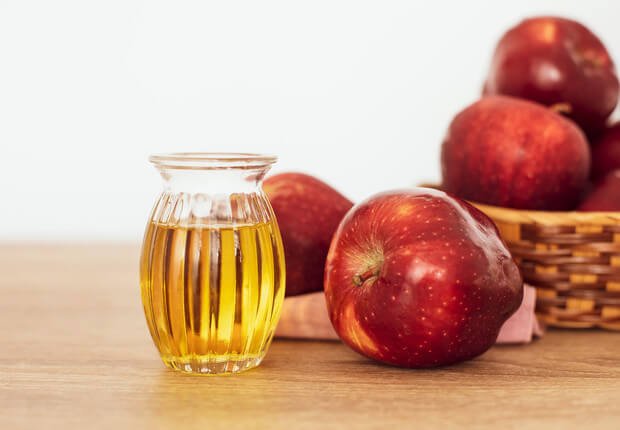 Helps growth
The properties of apple cider vinegar contribute to healthy hair growth for two reasons: They clean clogged follicles that prevent hair from growing and stimulate the circulation of hair follicles. In addition, thanks to its vitamins and minerals, vinegar strengthens the mane and prevents the fall.
Fight against dandruff
The apple cider vinegar is a powerful natural disinfectant that has antibacterial, antimicrobial and antifungal qualities. Their efects? Fights dandruff, dryness, infections and itching on the scalp. On the other hand, its use is recommended to kill lice and nits without irritating the roots.
Restores the pH of the scalp
If you have problems with excessively dry and damaged hair, or very oily and matted hair , it is surely because the pH of the scalp is unbalanced. A great natural alternative to control it is found in apple cider vinegar, as its acidity restores its ideal balance, while preserving its essential oils.
How to use apple cider vinegar on hair?
The easiest way to apply it so that there is no unpleasant aroma is to do it during the hair wash, twice a week. To do this, pour a cup of water and 2 tablespoons of 100% pure apple cider vinegar in a spray bottle, shake and spray all over the hair (especially at the roots) after shampooing. Allow the active ingredients of the substance to act for 3 to 5 minutes, rinse with warm water and dry with gentle touches of the towel.
TIP G: To make sure there is no vinegar scent left in your hair , add a handful of rose petals or a couple of drops of your favorite essential oil to the spray .
What are the benefits that apple cider vinegar brings to your hair?
The first thing to keep in mind is that this product is a natural remedy, so it does not harm our hair as certain chemical treatments can; which, in the long run, can be too aggressive and achieve an effect contrary to the desired one.

Goodbye to split ends: Apple cider vinegar helps seal the cuticle of our hair, giving it a healthier look. Also, it helps to maintain the ideal humidity of our scalp, ensuring that the hair does not dry out.

Silky and detangled hair: This vinegar is a natural conditioner with which you can achieve soft, shiny and knotless hair. This will give your hair a natural health look.

In addition to hair health, apple cider vinegar helps care for the scalp. It maintains an ideal PH level, without alterations, which preserves its natural oils.

Farewell to dandruff: The properties of apple cider vinegar help fight the fungus that causes dandruff. Similarly, as they retain moisture, dryness, itching, irritation, scabs disappear. . . In short, it acts as a disinfectant.

This vinegar stimulates the circulation of the hair follicles, which results in stronger roots. This results, in the long run, in longer hair, maintaining healthy growth without breakage.

Goodbye to lice: Apple cider vinegar is an ideal ally when it comes to combating lice that usually affect, especially, the smallest of the house.