5 Ways Private Salons Can Compete With Chain Salons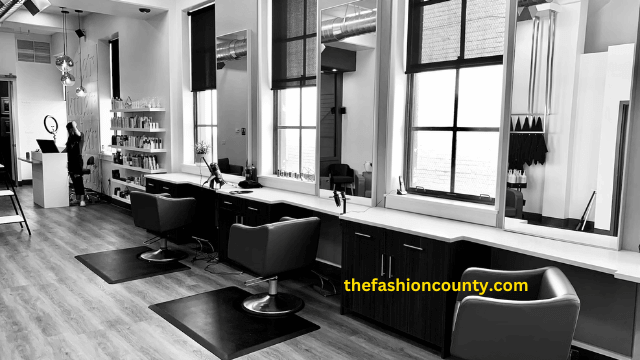 In a world where giant chain salons dominate the beauty market, independently owned beauty salons frequently confront the issue of distinguishing themselves from their larger chain counterparts and effectively competing with them. Nevertheless, accomplishing this goal is possible. Private salons have their distinct advantages. They are able to capitalize on this to thrive and even excel to a greater degree than their chain rivals. This article examines five effective strategies that private salons can implement to compete with chain salons and develop a strong presence in the highly competitive beauty industry.
Embrace Personalized Encounters
 A defining characteristic of private salons is the provision of individualized encounters. Private salons, as opposed to chain salons, which may prioritize providing speedy services, can provide personalized consultations, treatments, and treatment recommendations. Private salons may offer a memorable and enjoyable experience that builds customer loyalty by gaining an awareness of each client's specific requirements and preferences. The capacity to personalize formulations in response to the distinct requirements of individual customers is among the most significant advantages private label hair products offer. Various hair kinds, textures, and problems can be addressed by items that can be developed through close collaboration between salons and the manufacturers of such goods. Because of this level of personalization, customers are certain to obtain individualized solutions tailored to meet their hair's specific needs.
Establish A Sense Of Community
Do you know what the most exciting thing is about private salons? They build an incredible sense of community in the area. Imagine this: they put on these absolutely one-of-a-kind events and work to develop genuine connections with their clientele. When you enter into any of these establishments, you are not merely a typical client; rather, you are almost treated as a member of the gang! And it's precisely this kind of connection that makes individuals want to stay put. They have this emotional connection, which is the primary reason for their continued visits. In addition to that, they can't help but talk about the salon to their other friends and family members.
Exhibit Your Expertise And Creativity
These exclusive beauty parlors? They function much like an exhibition space for accomplished individuals and imaginative ideas. You have these exceptionally bright people who are extremely knowledgeable about their subject matter and are incredibly enthusiastic about it. Therefore, students receive the opportunity to display their talents and let their imaginations run wild. People who are looking for something absolutely unique and amazing find themselves drawn to these areas. It's a chance to do something extraordinary, something that isn't like your typical beauty routine at all, so don't miss out on it! In addition to that, these beauty parlors aren't hesitant to pioneer new styles. They might be the first in their industry to test out brand-new and interesting developments in the field. Maybe they'll even think of whole novel ways that things could be done!
Leverage Local Partnerships
These private salons can work together with their community contacts to get the word out. Imagine this: they form partnerships with local establishments such as clothing boutiques, fitness centers, and wellness destinations in the area. It really is a win-win situation. The beauty parlor attracts a larger customer base, which in turn benefits the neighborhood's other establishments. It's not just about looking nice; it's also about being a hip and significant part of the community around you.
As you can see, private salons are capable of much more than just providing services such as haircuts and facials. They're like these amazing nodes where people can connect with one another, where specialists can flourish, and where the entire community can benefit. That is totally awesome, isn't it?
Develop A Unique Sense Of Identity For Your Brand
Individual beauty parlors must have enticing identities for their respective businesses. The proprietors' distinctive persona and guiding beliefs ought to be accurately communicated via the entirety of the salon, from the decor to the assortment of products sold there. Establishing a unique and consistent brand image is one-way independent salons can set themselves apart from those in a chain. Because of this, they are able to leave a lasting impression on their clients, which gives them an advantage over their rivals.
Conclusion
Private beauty salons cannot only survive in the intensely competitive beauty market but also prosper if they strategically capitalize on the qualities they possess. Private salons have the ability to differentiate themselves from chain salons and effectively compete with them by emphasizing personalized experiences, cultivating a sense of community, showing expertise, creating local relationships, and curating distinctive brand identities. These tactics provide private salons with the ability to establish impressions that last, cultivate customer loyalty, and carve out a niche for themselves in the ever-evolving world of beauty and wellness.