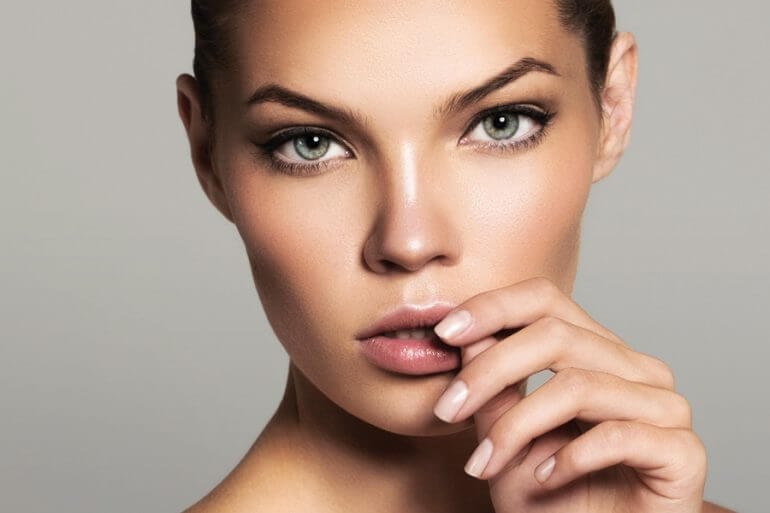 Along with your nails, the hands play an essential role in terms of personal image. Here are seven tricks to keep your hands perfect.
Every morning, you worry that your hairstyle, body and face are perfect. But do you do the same for your hands and nails? They are your cover letter and, even if you don't think about it, they play an important role in meetings and job interviews. Below, we share seven tips to take care of them and pamper them to the fullest.
1. CLEANING FIRST
It is worth not being a fan of manicure and cultivating the look naturally, that is, without any enamel. But it is unforgivable to have them sloppy, broken, too long and… dirty! If your profession involves in any way the manipulation of greasy substances, dirt, paint or dust, it is very likely that your daily shower will not be enough to have clean nails. So, in the best "surgeon going into the operating room" style, always have a thick and stiff bristle brush on hand to thoroughly clean them with soap and water. And because this procedure can dry out and even peel the skin, at the end massage hands, nails and cuticles with a moisturizer.
2. BASIC PROGRAM
Although you later choose not to paint them, Gabriela García , an expert in the care of this area, states that among the basic care that must be taken with the nails, "the ideal is to file them as they grow, since cutting them with scissors or pliers can make them become brittle ". Another point, he says, is exfoliation., fundamental to eliminate dead cells that are on the surface. And give away a recipe to make it at home: "Take three ground aspirins and mix them with a few drops of lemon." Push the cuticle with an orange stick and this paste, and massage the area with some softening oil. This trick, adds the specialist, stimulates the growth of the nail and leaves it ready to apply some treatment. "Never completely remove the cuticle, as it is a protective barrier against fungi and bacteria," he adds. And don't tear off little skins or stepfathers. And if you are addicted to manicures, try to leave them unpainted a few days a month in order for them to breathe. "During that time he uses some treatment to take care of the nails," adds García.
3. ACETONE, YES OR NO?
In recent years, concerns about what we apply to the skin have reached this area. For example, acetone, a chemical solvent used to remove resins from enamels, is said to be harmful to health. But what do the experts say about it? "In its pure form, it is very strong and can damage or dry out the nail," says García. The best thing is to use a nail polish remover without acetone and that instead contains ethyl acetate, because although you need to rub more to remove the color, it does not dry out or hurt.
Onychophagia is the habit of biting your nails , something that is not only unpleasant for those who observe you, but is unhygienic, especially since bacteria and dirt enter your mouth. In addition, it can deform teeth and damage nails, to the point of losing them. Like all addictive and anxious behavior, it has an emotional root. If you manifest it, it should be addressed in cognitive behavioral therapy (which helps change habits) and supported by relaxation techniques ( yoga , meditation ). In the meantime, look for nail polishes that discourage biting them (they generally have an unpleasant taste) or apply false nails or gel.
5. HEALTHY INSIDE
"Since the nails are made up of keratin, they need us to have an adequate supply of vitamins A, B and C, minerals and amino acids to keep them strong," explains García . To meet these requirements, the specialist recommends consuming wheat germ, carrots, squash, tomatoes and strawberries, as well as grenetina (gelatin of animal origin). For her part, Flor Bautista , a cosmetologist and national trainer of beauty brands , suggests ingesting calcium, since "food is essential to treat the skin from the inside." Another care for brittle nails is to use a hardener polish, with or without color.
6. HANDS OF SILK
If your hands have calluses from practicing a sport, try to protect them "with gloves, especially in those exercises that involve rubbing or friction," advises García . He also suggests " exfoliating them once a week , buffing the calluses with pumice stone and moisturizing them every day." For its part, Flor Bautista indicates that there are "natural ingredients that help disincrustation and cell renewal, such as fruit peels (lychee, walnut), sugar, honey and lemon, as the latter also lightens and softens the skin . As for hydration, the expert recommends creams with vitamin E, these nourish and repair rough and cracked hands, and with Panthenol, which heals injuries.
TIP:
BIOTIN SUPPLEMENTS (ALSO CALLED VITAMIN H AND A MEMBER OF THE B FAMILY) STRENGTHEN NAILS AND PREVENT THEM FROM BREAKING. IT IS RECOMMENDED TO TAKE 2.5 MG PER DAY IN CAPSULE FORM.
7. ANTI-AGING CARE
The hands are the first to receive the onslaught of years. As an initial anti-aging measure, García recommends adding an aspirin to the scrub, using sunscreen on the fingers and back of the hands and, every 15 days, applying a vitamin E capsule on the hands and nails. Meanwhile, Bautista highlights the benefits of saffron and bougainvillea to rejuvenate the skin. On the other hand, cosmeceutical ingredients, halfway between cosmetics and medications, such as glycolic acid or hyaluronic acid (a molecule with great capacity to retain water in the skin), are excellent allies in the fight against wrinkles. If you have freckles on your hands, Baptist He ponders exfoliating them, avoiding exposing them to the sun and, of course, using sunscreen to prevent the appearance of new spots: "Treatments with AHAs and BHAs (alpha hydroxy acids and beta hydroxy acids) reduce hyperpigmentation and wrinkles."