Are Pura Vida Earrings Hypoallergenic?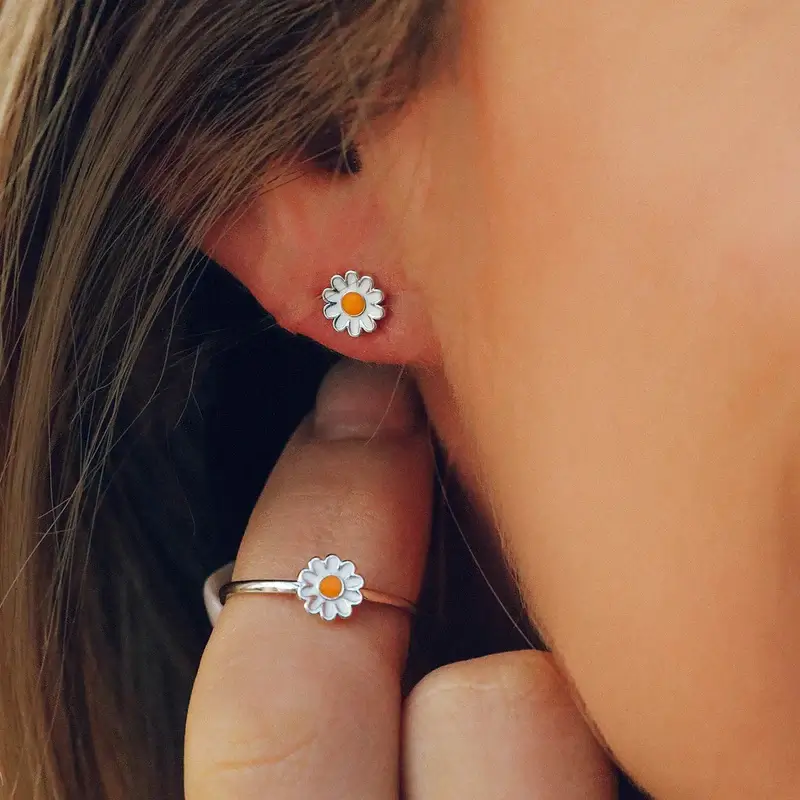 Pura Vida earrings are a great choice for any woman who is looking to add some good vibes to her jewelry collection. Of course, there are certain questions that need to be answered before a final decision can be made on these earrings. For starters, they are handcrafted by the finest artisans, who pride themselves on creating the highest quality of earrings.
Awareness is also raised for a variety of charities, which makes these earrings an even better addition to a jewelry collection than you may have thought. Durability is no issue when it comes to these earrings, as they are crafted from the highest grade & authentic 925 sterling silver. These are some of the most precious materials in the current marketplace.
Of course, these are not the only questions that need to be answered. Those who wish to consider the benefits of Pura Vida earrings are going to want to know if these earrings are hypoallergenic or not. It's an understandable question but there is no reason to worry. Pura Vida earrings are, in fact, hypoallergenic.
Those who have sensitive skin are always going to want to double-check before they decide on a new pair of earrings. Fortunately, there are no concerns when it comes to Pura Vida earrings. There's no need to avoid these earrings because of skin sensitivity issues. Let's take a closer look at how these types of conditions can play into a shopper's decision-making process:
Hypoallergenic Jewelry: What Is It?
Hypoallergenic is a commonly used term but there are a number of people who do not know what it means in the context of the jewelry world. When the term is used for a piece of jewelry, it means that the item has been crafted with metals that are not likely to cause an allergic reaction to take place.
While there are a number of metal allergies to be aware of, nickel allergies tend to be the most common. Nickel is typically utilized as a hardening agent for softer metals like silver and gold. Unfortunately, it causes an allergic reaction in at least 15 percent of the population.
Pura Vida earrings are considered to be hypoallergenic because they do not contain enough nickel to cause anyone to experience an allergic reaction. It is important to remember that the criteria for what is considered hypoallergenic will vary from person to person. There is no set criteria that can be applied across the board.
Why Is This Criteria Nonexistent?
The label can be applied a bit too loosely at times. That's because everyone's allergies are different, and the severity of their reaction can depend on the amount of nickel that is present. That's why everyone needs to take the time to do their own research and learn more about the ways that these metals affect their skin.
There is no one size fits all solution here. Take a moment to check out the metal content before purchasing any piece of jewelry you are uncertain of. This will keep you from potentially making the wrong decision.
Will Pura Vida Earrings Be More Expensive?
When people hear terms like hypoallergenic, they imagine jewelry that is far more expensive than what they would normally expect. However, those who purchase Pura Vida earrings do not have to worry in this regard. High-quality metals can be used to reduce the number of allergic reactions that take place, without causing any sort of unwanted reaction.
There is no need to worry about higher prices because of these precautions. If the earrings have a small percentage of nickel, they are not going to be harmful to the average person. There are other key considerations that need to be made as well.
What Is the Importance of Nickel Free Jewelry?
Those who have a higher level of sensitivity to nickel have to make added considerations. For example, plated jewelry can be especially problematic. While some might think that this jewelry does not contain any nickel in the actual metal, plated jewelry will still cause issues over the long haul that Pura Vida buyers do not have to deal with.
The plating of the metal is the only aspect of the jewelry that is nickel-free. Once this plating wears off, the wearer is still exposed to the nickel that is contained within the metal itself. In other words, the jewelry does not actually remain nickel free over the long haul.
The Allure of Pura Vida Earrings for Those with Skin Allergies
The importance of the metal that is chosen cannot be overstated, especially for those who are in the market for Pura Vida earrings. Because they have been crafted with the highest grade & authentic 925 sterling silver, buyers do not have to worry about any negative reactions from their skin. Sterling silver is often used to craft hypoallergenic jewelry and it is more widely available than some buyers might expect.
While sterling silver jewelry is not always hypoallergenic, it will not cause allergic reactions in most cases. This is an alloy that contains mostly silver but there are other metals that are added to provide more strength. Pure silver is alluring but it is considered to be a weaker metal. Some sterling silver is nickel-free but there is some that is not.
Nickel is often used in sterling silver jewelry, but for the majority of wearers, the smaller percentage allows them to enjoy the necessary peace of mind. Even if the sterling silver is genuine, sterling silver will eventually tarnish because it contains copper. This is easily solved with regular cleaning, though.