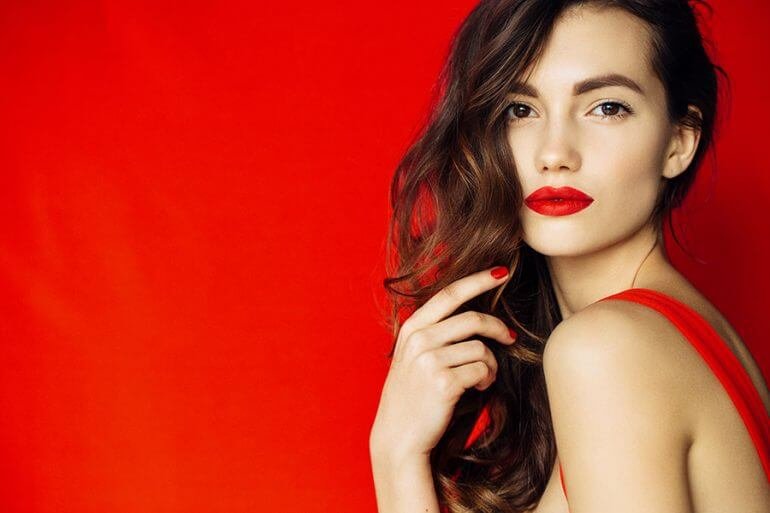 This is one of the tones that you might think, it is not lacking in a woman's cosmetics bag, because it promises to highlight beauty and transmit an image of security that increases our attractiveness, whether we are going to conquer a professional achievement or, that we go out on a love date.
And while there are scientific studies showing that red impacts the way we project ourselves abroad, there are those who still feel intimidated by its power.
If you are still not convinced to use it, you should know that, according to research done at Gettysburg College in Pennsylvania, United States, facial skin is an area that usually darkens over time, but if you use the red lip look you will achieve a balance in the tone of your skin that will give it a touch of luminosity.
Do you want one more reason?
Red is power and when you wear it on your lips, those who look at you will perceive you as a happy woman, owner of herself and with a determined character, according to a study by Harvard University.
Red will always be a trend, so it is your time to get hold of it and use it with the certainty that this sexy color is for everyone.
5 infallible tips
Exfoliate and hydrate your lips before using a red tone

 , because if you have them in poor condition it will be noticed immediately.

If you are going to bet on a lit tone,

 the rest of your 

make up

 should be as natural as possible so that all the attention is focused on your mouth.

Today you can opt

 for matte shades for the day or a 

glossy 

for the night, if what you want is a sexier touch.

To make the color last

 and prevent it from transferring outside your lips, use an eyeliner the same shade as your 

lipstick 

.

Remember that the range of red is very wide

 and, although this color fits all of us, the choice is yours, select the one that you feel most comfortable with.