Places To Go For Hair Extensions and Choosing the Right One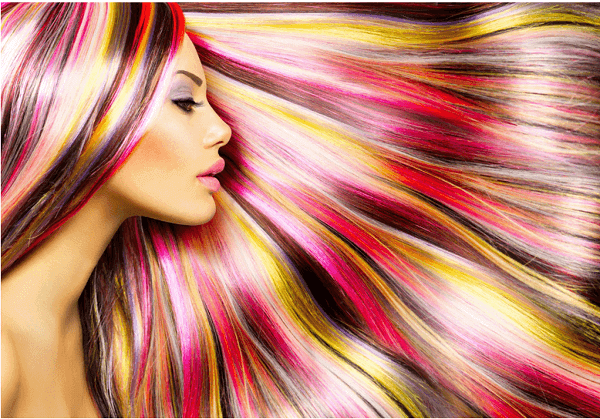 See those videos that feature women with thick, gorgeous, and luscious hair? Fortunately, you can achieve the same look and effect.
Nowadays, it's now easier to get the hair that you want, and this is through extensions. As there are a lot of options out there in the market today, you might be wondering which one is right for you. Well, choosing one will generally depend on your current lifestyle and needs.
Daily or occasional wear should also be a factor of consideration. If you need help in selecting the right hair for you, here are some tips to know about.
What Is It Made Of
Synthetic and human hair are two popular options that are available in various shops. The latter remains true to its name and is made from a hundred percent strands cut from people from the bottom to the top. See more about dyeing them if you're interested in this site here.
Gold standards are those that have better alignment and where the cuticles are still intact. They are silky straight and very smooth to the touch, so you won't have to deal with the trouble of tangles.
On the other hand, the synthetic versions are made up of fine-blended fibers that are artificial. Of course, they don't have a lot of traces of the human versions but consist of plastic that imitates the look and feel of your crown. They are also cheaper alternatives, especially if you want to use the extensions in cosplay and other activities.
Invest in High-Quality Varieties
Buying an extension can feel like an investment for some, so why not get the ones that will last long? Some brands in the market are very durable, and if properly taken care of, they will last for several months. Synthetics may also be a good option and will be enough to change your looks, but their lifespans may just be around two months max.
Texture and Appearance are Essential
You wouldn't want to look like you're wearing something artificial at first glance. Instead, those gorgeous ponytails that are very straight and curled at the bottom can make people turn their heads to you for a second look when you're out with them in public.
Luxurious types are more-natural looking, and if you choose the color that matches your skin tone, then you're ready to rock the party. They will look seamless, shiny, and silky which is the goal that you should be achieving. Super realistic hair will behave just like the natural strands, and you don't have to worry about their bounce when you're out and about.
Know that the artificial types may feel too dry, wiry, and stiff. Coarse ones are available, but you'll find that they are already braided because they might not achieve the movements that you want.
Consider Clip-Ins
Long sections of sewn hair or wefts that are attached to a fabric strip will help you get more volume. See options with hair extensions in Charlotte and read about their other hair salon services to see which one will work best for you. These are often the best places where you can find new treasures that will compliment your looks, and the experts will give you advice on how best to wear these luscious hair strands.
Clip-ins are only applicable for parties and other special occasions. Many women find them a hassle to wear every morning, and you also need to wash them at the end of the day. They might take 20 to 30 minutes, and if you want something that resembles a temporary length for dates, birthdays, and weddings, then they are the best option for you. Ombre and balayage may also be available at the right shop.
Sew-In
All-day extensions are possible with the versatility of some types. This is where a sew-in can be easily managed throughout the day, and you can install and maintain this type quickly. Versatility is present for both the volume and length, but you need the professionals to make this right for you.
Stylists will put rows of centimeter-sized beads along the scalp. A weft will be woven in and out of your natural hair and around these pebbles so they won't be visible at the end. With this style, you're able to wash and do some ponytail on it without any problems.
However, you need to tighten them at least every seven weeks when your baby's hair starts to grow. Costs can be from $400 to $1000 depending on the brand and the hourly rate of the expert who will do the installation. More about their application process at this link: https://www.wikihow.com/Apply-Hair-Extensions.
Tape-In
Highly recommended for strong and thick hair, these tape-ins are going to create an overall seamless look for the wearer. It might be complex to install, which typically takes more than an hour and can cost quite a few hundred bucks, but they are worth it.
Just like the sew-in varieties, they will require maintenance every few weeks or so, but those who have healthier strands may get an extra boost with these natural-looking locks. It's best to use a paraben and sulfate-free shampoo so the adhesives won't break down, and proper care should be given to prevent the adhesives from falling.
Micro Links
Volumizing your thin hair is possible, especially in spot areas where they are more obvious. Micro-link types are great when you want to avoid damaging your natural mane and avoid breakage. Stronger adhesives might not be a good idea if used frequently, so individual brands without any glue or heat that can be removed through tension might be something worth considering.
Each of these micro-link extensions is going to stick through silicone beads, making them easier to remove and install. It can take around 10 weeks before they need adjustments, and the price will also depend on the salon where you'll get them installed.
Wigs
Some might be very hesitant when it comes to wigs, but various hairpieces worn by influencers are now more natural-looking than ever. Removable types can range from $200 to a few thousand bucks, and they are ideal if you don't want a non-permanent change. They don't require commitments where you can just remove them whenever you want.