The length you always wanted in 4 tips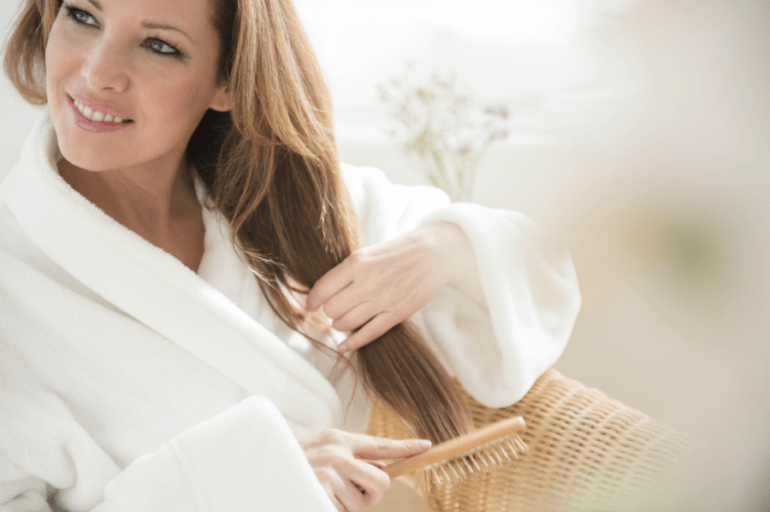 Having long hair is not an unattainable dream, it just takes the right tools, a winning attitude and a little secret.
Long hair is one of those trends that never go out of style. To get that look you don't need to use extensions. Let yours grow naturally and beautifully with the help of these tips.
1. Feeding for beautifully long hair
It is important that our body is not lacking in vitamins and minerals. In order to grow hair, you need a good diet that includes vitamins A, B, C, D and E. Also proteins, iron, fatty acids, zinc, selenium and magnesium.
The nutritional contributions that you can find in nuts, salmon, spinach, beans, eggs, potatoes, Greek yogurt, chia seeds, broccoli, avocado and peppers, among others, are essential for your hair.
Above all, it is essential that you receive vitamins that are specifically for him, such as the exclusive Pro-v that Pantene products contain .
A balanced and complete diet is essential for your hair to grow, so be sure to consult your doctor.
2. Nourish from outside to inside
Finding products that really work is a crucial task. These should keep your hair clean, hydrated and conditioned. Thanks to Pantene's technology and reinvention with "free of" products, they now also include castor oil, coconut oil, argan oil, proteins, amino acids, glycerin, vitamin E, aloe ver, among others.
Be sure to try Pantene that concentrates where your hair needs it most, repairs ends and makes them perfect. Choose the option that suits your characteristics.
3. The importance of drying
We live in an age where stopping is rare. The day progresses at full speed and we with it. But that doesn't mean you should mistreat your hair after you get out of the shower with vigorous shaking of the towel. Opt for a friendly alternative like letting it dry naturally.
Also, in case you prefer heat drying, never forget to protect it with styling creams and oils that do not allow damage.
4. Brushing with care and quality
A good tip from Pantene is to brush your hair before bed so that, from the roots to the ends, the natural oil spreads and your hair stays hydrated and nourished.
When you get out of the shower, carefully brush the brush because that's when the hair tends to break more easily. To help keep this from happening, use Pantene Styling Cream.
All lengths are beautiful. Don't limit yourself! Remember that your hair is the perfect opportunity to let the world know who you are and what you want to be.