Spectacular look! 4 eyeshadow options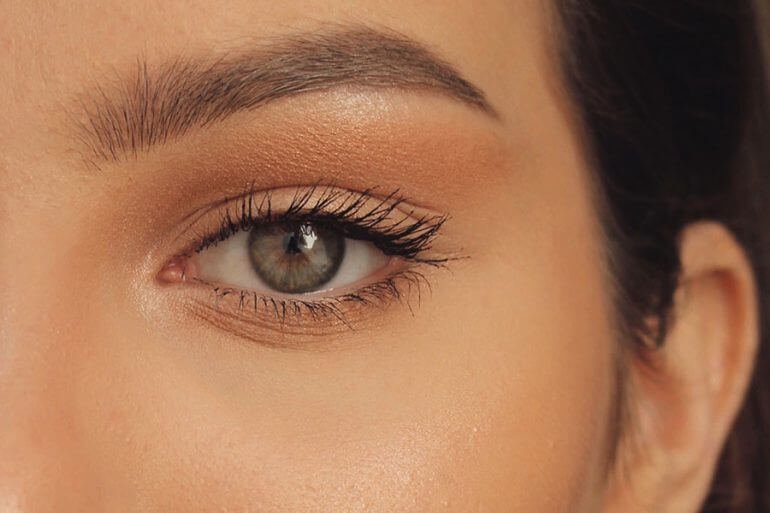 Fill your life with color and pigment that captivating look. We present 4 options in eyeshadow for a spectacular look.
1. Unstoppable duo
Cream and powder shadows with a shimmering shine that will definitely intensify your look. Just apply a touch of matte finish as a base and finish with a glossy top layer, blurring both for a sparkling design for a party night.
2. Do you like the velvety finish?
This palette concentrates different long-lasting and transfer-free mother-of-pearls for a smooth finish. We know that many colors can overwhelm you, so we recommend using the lightest shade on the inner end and continuing on the outside with the darker ones, it combines very well for a perfect result.
3. Liquid practicality
If you are looking to apply makeup in less time, let this eyeshadow, in liquid and long-lasting presentation with a multi-color glossy finish, be your best friend. Its lightweight formula glides on effortlessly and dries very quickly. What you have to do? Color with your applicator on the eyelids, blending gently, and voila!
4. Ideal for travel
A feather of two different finishes in one product, one a dark matt color to intensify and contrast; and another clear and bright in order to stand out. We like its long duration, wide range of colors and waterproof properties, which allow us to create the best smokey eye . Best of all, it's amazing to carry in your bag.
TIP
You, like Ana de Armas , highlight the color of your eyes without forgetting to blend and apply this product with a special brush.