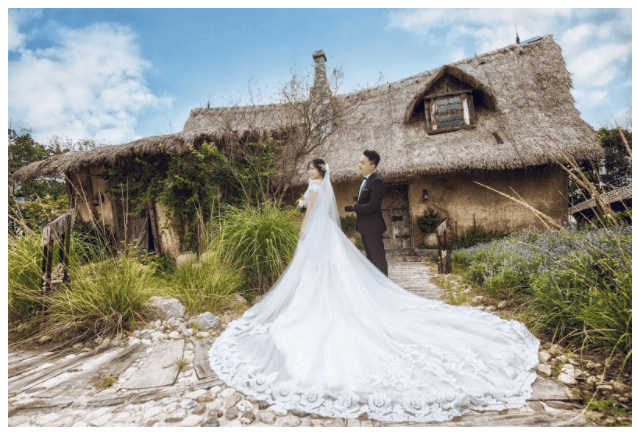 Are you looking forward to your upcoming nuptials? While you have plans to walk down the aisle and commit to marriage with your partner, you may still need to work on picking out the perfect wedding gown. You want to look and feel stunning on a special day that you are sharing with your partner, and that means finding a gown that accentuates your figure, makes you feel confident and keeps you comfortable.
If you are feeling indecisive and do not know which wedding dress nj to choose, check out this list of some of this year's popular wedding gown designs to get some great ideas.
Beaded Lace Trumpet Gowns
The trumpet-style gowns have become increasingly popular for brides this year. This particular style is somewhat similar to the mermaid style because the body of the dress is straight while the end flares out a bit. While the end of the gown does flare out, it is usually not as dramatic as a mermaid-style dress. Many women like this particular style because it shows off their beautiful curves and draws attention to them as it starts to flare out directly from the hips. 
While trumpet gowns are becoming quite popular for women in general, the beaded lace trumpet gowns are a such a massive hit for brides-to-be. The beaded lace design gives these gowns a sophisticated and elegant touch that is classy and perfect for any wedding.
Summer Gowns
Many women are choosing to purchase beautiful summer gowns to wear for their special day. Summer gowns are much more relaxed and looser on the body. These gowns often consist of lightweight fabric materials and are perfect for those getting married during the summer and in places where the weather is hot. Although the gown is more relaxed, wedding summer gowns are still formal and are an excellent choice for a wedding ceremony and reception. These types of dresses are available in the traditional wedding white, along with dozens of other beautiful colors that brides may choose to wear based on their preferences.
The summer gown will leave you looking and feeling like an angel. Although the length of the gown is optional, many women are choosing summer gowns with long trains that trail behind them while they walk down the aisle to greet their partners. If you are thinking about getting a summer gown for your wedding, consider a pair of tall heels to wear with it.
Floral Print Gowns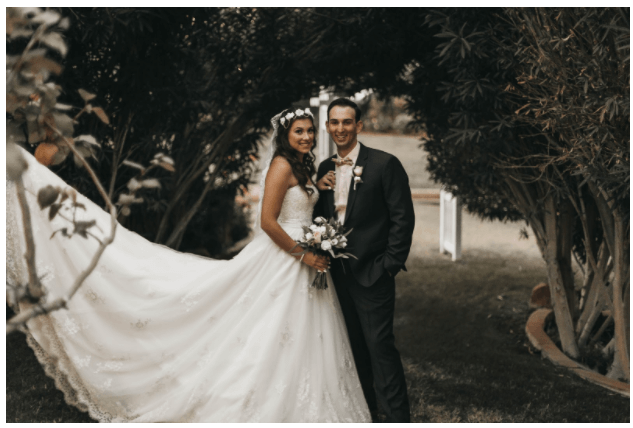 While women traditionally wear white for their wedding ceremonies, more women are choosing dresses that are more exciting and have beautiful floral prints on them. Those who are not fond of the traditional white color may prefer a floral print gown with silver or blush floral designs. These particular gowns are available in lots of different styles, including off-the-shoulder options that provide a sophisticated and sexy touch. Some of the floral print gowns are more dramatic than others, but it all depends on what you are into and what you want to wear for your big day.
One-Shoulder Gowns
Another popular style is the one-shoulder gown. It is a cross between a gown with straps and one that is entirely strapless. These gowns are becoming more popular because they accentuate the neckline and look good on all types of body figures. These flattering dresses come in various colors, including the traditional wedding white shade, along with beautiful shades of coral, sky blue, silver, and more. Some of these options come with additional embellishments, including beads, lace, and gemstones.
Light and Airy Gowns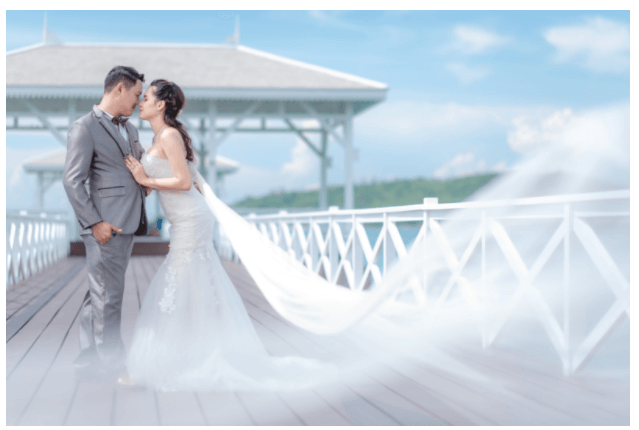 For brides that want to look their best while feeling comfortable, light and airy gowns have become a massive hit. These beautiful gowns are often perfectly fitted around the upper body while much looser around the hips and bottom. The reason these gowns are such a huge hit is that they are comfortable, beautiful, and available in tons of different lengths and styles. Whether you want an airy dress that touches the floor or one that is a bit on the shorter side, you can find exactly what you want to wear on your wedding day.
When you are planning to get married and are on the search for the perfect wedding gown to wear, these are some of the options that are currently in style and trending for brides-to-be. Many women are going for less traditional options when selecting a gown to wear on their wedding day. It is a good idea for you to visit different bridal stores where you can check out some of these stunning styles and then try them on for yourself. Trying each style on is essential to see which one is right for you. Make sure to choose a gown that feels comfortable, looks fantastic, and makes you feel good for such a memorable day.
Author Bio:
Kunal Madan
With his dedication in helping brides to keep a lasting memory of their precious wedding gown, Kunal Madan founded the Trusted Wedding Gown Preservation Company to help every bride with their wedding dress preservation, cleaning, and restoration concerns. 
He focuses on giving a one-of-a-kind wedding gown preservation and restoration service that is on par with the industry's standards. He also founded Azaria Bridal in Freehold Township, New Jersey to provide the best shipping experience for your tuxedo, suit, and dress needs.