11 Habits of Well-Dressed Men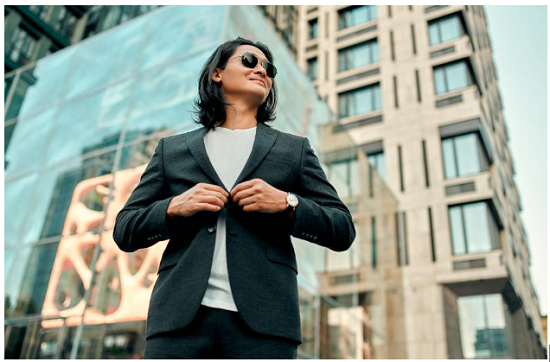 Well-dressed men are among the most confident and self-assured individuals around. Most would agree that you can put your best foot forward when you're confident in your wardrobe. If you're interested in learning the habits of well-dressed men so that you can dress better, here are 11 tips you can use.
Get Friendly With a Tailor
Seeking a good tailor and forming a relationship with them are some of the best things you can do for your wardrobe. This professional will come to know your body type, your style preferences and what sorts of clothes work well for you. A tailor can help you choose colors that suit your skin tone and advise which styles will make you look your best. Whether your tailor is altering men's suits or any other part of your wardrobe, you will feel confident knowing that your tailor has ensured that it fits well.
Learn How to Combine Colors
One of the easiest ways to improve your style is by learning how to pair colors. Many men make the mistake of either choosing clashing or extremely basic color combinations, neither of which are especially attractive or fashionable. A well-dressed man knows how to pair different colors in a way that looks put-together and stylish. If you're unsure where to start, try looking for some color palette ideas. 
Invest in Quality Clothes
High-quality clothing, like men's dress shirts or pants, is always worth the investment. If you can pay more for better quality, you'll be able to buy less clothing overall and still have plenty of stylish outfits in your wardrobe. That said, when it comes to quality, you don't necessarily need to break the bank on men's basics like t-shirts and socks. Try saving up a little money to purchase a few higher-quality items and you'll be happy you made the investment.
A well-dressed man has a tailored and curated wardrobe. Having clothing and accessories can do wonders for your style and confidence. Moreover, a curated wardrobe means that you have pieces that go well together, which makes it easy to put together outfits quickly. Try assembling a basic capsule wardrobe of pieces that you can mix and match. For example, having one or two versatile suit jackets in your closet can be especially helpful when you don't know what to wear.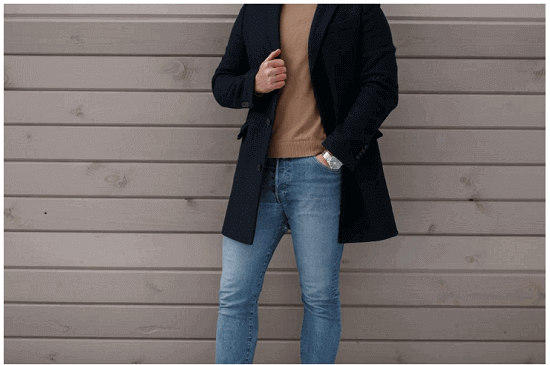 One of the best ways to be well-dressed is by sticking with a classic style: men's jeans. These pieces will never go out of fashion and always look good, no matter what's trending in men's fashion. Every man should own a few timeless items: a navy blazer, a gray suit, jeans, white dress shirts and black leather shoes.
Well-dressed men know how to accessorize appropriately and effectively. Whether you're wearing a watch, tie bar, tie clip, bracelet or any other accessory, you should choose simple and understated items so as not to distract from the rest of your outfit. The right accessories can level up your look while letting you express your style.

Know What Looks Good on You
Men spend some time figuring out what sorts of clothes look good on them. We all have different body types, skin tones and facial features. Experiment with different styles to see what works for you, and when you find something that looks good, stick with it. That could mean sitting out on a clothing trend when it doesn't bring out your best features.

Don't Be Afraid to Shop Offline
Stylish men aren't afraid to shop offline. While it's nice to have the convenience of buying clothes online, you should also make time for an occasional trip to a well-regarded men's boutique or shop. Try on different sizes and styles in person. If you're buying more expensive clothing, then this is especially important. Consider bringing along a friend to give you feedback on the clothes you try on.

Knowing what's appropriate to wear in different situations can make a big difference in your style. For example, an occasion like a wedding or fancy dinner party requires you to wear something more formal than everyday clothes. On the other hand, dressing too formally for less-formal occasions can make you look overdressed.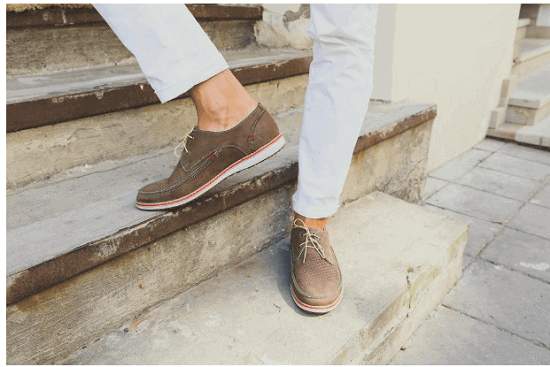 Pay Attention to Your Shoes
Shoes can make or break an outfit. Owning a variety of high-quality shoes in different styles can help you customize your look and rock any outfit you choose. Whether it's leather dress shoes, Chelsea boots, sneakers, loafers or something else entirely, having the right pair of shoes for every outfit is well-dressed man 101.
Finally, well-dressed men know that they should always dress for themselves rather than try to please other people or keep up with trends. If it doesn't look good on you, and you don't feel comfortable in it, then it's not worth wearing. People will sometimes disagree with your style choices, but as long as you like what you're wearing, it doesn't matter what they think. 
Start Good Habits and Break Bad Ones

Whether you're trying to build a new wardrobe or simply want to look your best with what you already have, there are many things you can do to improve your style habits. Start by following these tips for how to be well-dressed and confident in any situation.​