6 Men's styles of fashion and clothing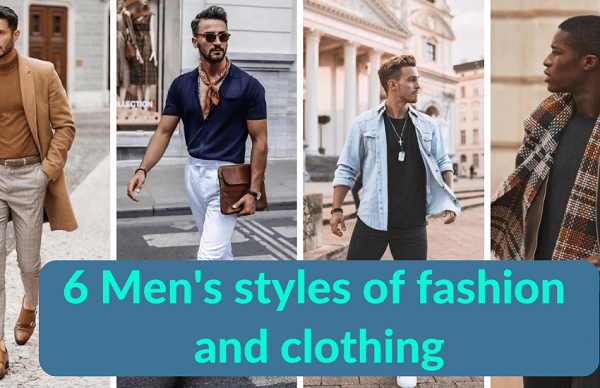 We don't recommend following fashion trends. In fact, we take delight in doing the exact opposite. However, if you want to add some freshness to your wardrobe or spice up your regular basics, it's important keeping an eye on what's going on in the often perplexing world of fashion.
This isn't a list of throwaway, fleeting trends. Rather, we've opted to concentrate on future classics that happen to be in the limelight right now. These are the current things we'd wear ourselves; they're simple to fit into your existing wardrobe and will stay fashionable for years to come. Check out clothes for men.
All-Over Denim
Denim is one of the most iconic materials of all time. It undoubtedly makes up a large portion of your existing wardrobe, whether in denim, shirt, or jacket form. However, wearing a whole outfit made of denim is not generally recommended. That was until the fall/winter fashion displays.
If you do attempt it, choose a casual silhouette and wear it with confidence.
Large Checks
Checks are always popular in some shape or form. But for the colder months this year, look for Black Watch tartan, buffalo, and windowpane. There are several ways to incorporate these patterns into your daily clothing, but one of the most straightforward is through the medium of an overshirt or flannel shirt.
Leather
Leather will remain a trend year after year due to its fantastic appearance, toughness, and timeless appeal. And a cropped leather jacket is one of the best fashion buys you'll ever make. It won't be cheap, but it will last a lifetime.
In terms of style, a traditional motorcycle jacket is a versatile and macho option that can be worn all year.
Technical Jackets
The growth of technical outerwear in the fashion world has been one of the season's overarching themes and will continue far into the coming year. Cropped, zip-up silhouettes take center stage this season, making them ideal for a quick trip to the stores or as a middle layer beneath your winter coat for extra heft and protection against the weather.
Varsity Jackets
Varsity jackets have been fashionable for over a century. They've always worked as part of a preppy aesthetic since they're short in the body and have ribbed hems and cuffs. Consider denim, penny loafers, white shirts, and black Wayfarer sunglasses.
And, because they were initially created to display the logo of American football and baseball teams, they can provide a simple way to add a splash of colour to your summer attire.
Washed Denim
Dark or raw denim is a true menswear staple, but when the weather heats up, it becomes unpractical. Fortunately, there is a remedy this season. It's lighter in tone, more casual, and works with practically anything. Mid-wash denim was ubiquitous in the spring, summer menswear designs, and it appears to be here to stay this time.
Conclusion
To get your hands on all new trendy and fashionable clothes, check out https://www.norseprojects.com/.