10 Stylish Color Trends for Fall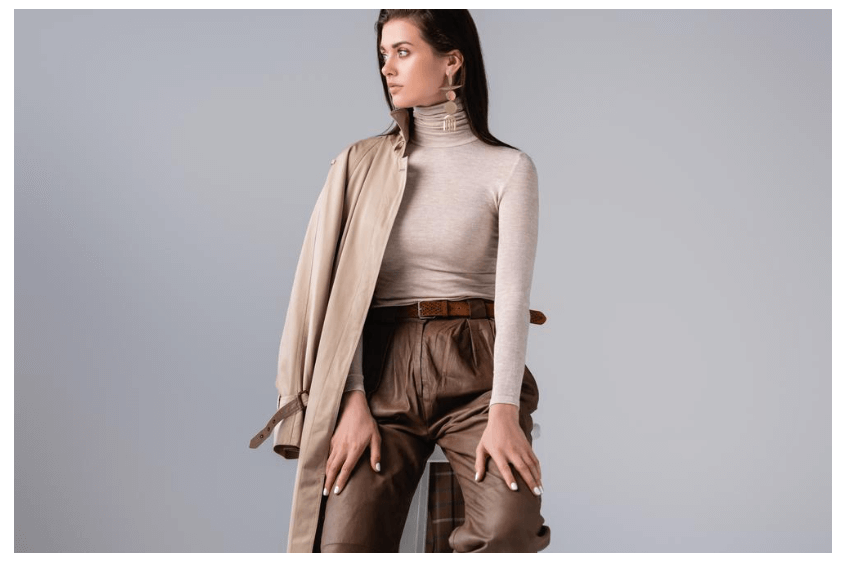 This fall, you're going to do more than just grab some black and brown clothing. There are so many different hues to switch up your autumn look. Get inspired by the latest trends in women's fashion and mix and match your old favorites with new styles. Keep reading to pick out ten stylish color trends for fall to add to your wardrobe.
Pastel Pink

—

According to Cottage Life

, when we think about the fall season, we often associate it with the colors of the changing leaves: vivid reds, oranges, yellows, and golds. However, there are so many more colors to wear this fall besides the ones you see falling from trees. That includes fun pastels like pink! With this soft, blush pink hue, you'll be able to wear anything from pink berets to pink dresses.
Soft Yellow

— If you're looking for

casually chic and trendy dresses

to wear this fall, consider wearing dresses in a soft yellow shade. You're sure to turn heads when you pair a soft yellow overcoat with a blue tote bag this fall. Try a soft yellow dress. Mellow out your wardrobe by accessorizing with yellow purses and yellow flats or heels. You'll be like a ray of sunshine on a brisk fall day in illuminating yellow.
Baby Blue

— Wear baby blue from head to toe for a monochromatic look. Try a blue dress with blue shoes and a blue clutch for a night out. Accessorize with blue drop earrings. Layer up with a beautiful baby blue jacket. Balance out the look with a soft yellow scarf to mix and match different stylish color trends this fall. Baby blue can also pair well with our next fall favorite color on the list.
Sapphire Blue

— If you're looking for a darker blue, try something distinctive like a sapphire blue. Try a sapphire blue blazer. Look sharp with an all-sapphire-blue suit. Have fun with your look by going for a blue cap, blue bomber jacket, and tailored trousers and mules. Play around with different blues with your sapphire blue look by trying navy and indigo. Go for different fabrics as well, like blue denim or blue velvet.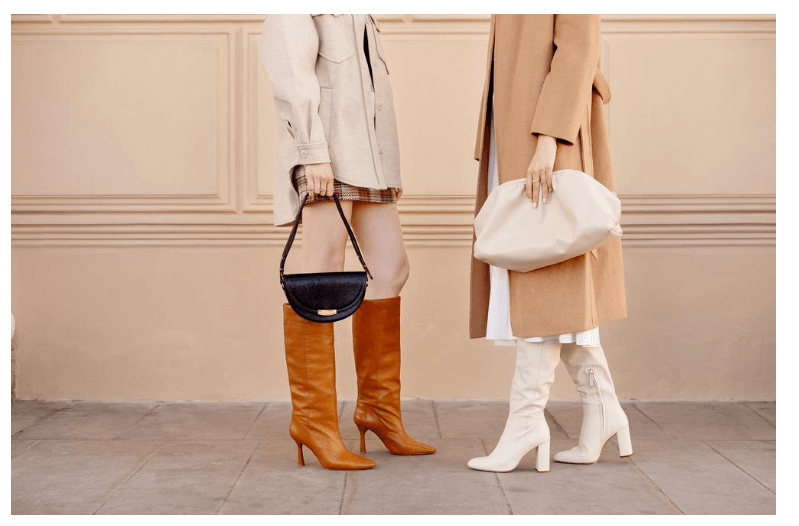 Emerald Green

— When it comes to

wearing cute women's clothing this fall

, opt for jewel-toned colors. That includes the classically fabulous emerald green color. Try an emerald green lace dress. Emerald green will seriously pair with just about anything else in your wardrobe. It's bold. It's bright. It's fun. Try mixing emerald green with lavender. Try it with other green shades. It easily pairs with muted red or vibrant neon colors.
Army Green

— What better fall classic than army green anything? Try an army green ruffled dress. Rock a printed two-piece army green set. Try a color-blocked trench coat in army green. If you've ever wanted to try green cargo pants, now is the time and season to do it with army green pants.
Rusty Clay

— Go for a sheer dress with rusty clay undertones. You'll look simply fabulous when you wear a strapless maxi dress in rusty clay. We're all about taking beloved fall classics to the next level. That means taking your favorite puffer or blazer and trying it out in a rusty clay color this season. Try a rusty clay sweat set. Go for a tailored pair of trousers in rusty clay. Make a statement with an adobe clay trench coat.
Earth Tones

— If you'd like to play around with more earthy colors,

go for graphic or printed tops

to make your top a statement piece in trendy fall colors. Think orangey brown tones for your tops or other wardrobe staples. This season, wear your go-to sweater or jacket in some down-to-earth earth tones. Because of how subtle earth tones can be, you can pair earth tone pieces with louder fall colors like red, fuchsia, and neon yellow. Plus, earth tones work so well with just about any skin tone because of how neutral they are.
Fire Red

— You'll be the lady in red when you wear anything fiery red this season. Try a tight red dress. Go for a red sleeveless top, red pants, and flats. Nothing says power quite like a fire red pantsuit.

Fun Fuchsia — Like we said earlier, fall colors don't have to be just what you see on the trees. Have fun this autumn by wearing anything fuchsia. If you love jewel tones but are looking for something a little more unique, fuchsia can add some bright variety to an otherwise drab and dull fall closet. Your vibrant fuchsia anything will seriously stand out from the crowd. You can play around with other colors in a similar shade, such as millennial pink and rose. Pair a fuchsia top with dark wash jeans. Accessorize with a fun fedora.