The five linen garments that solve your look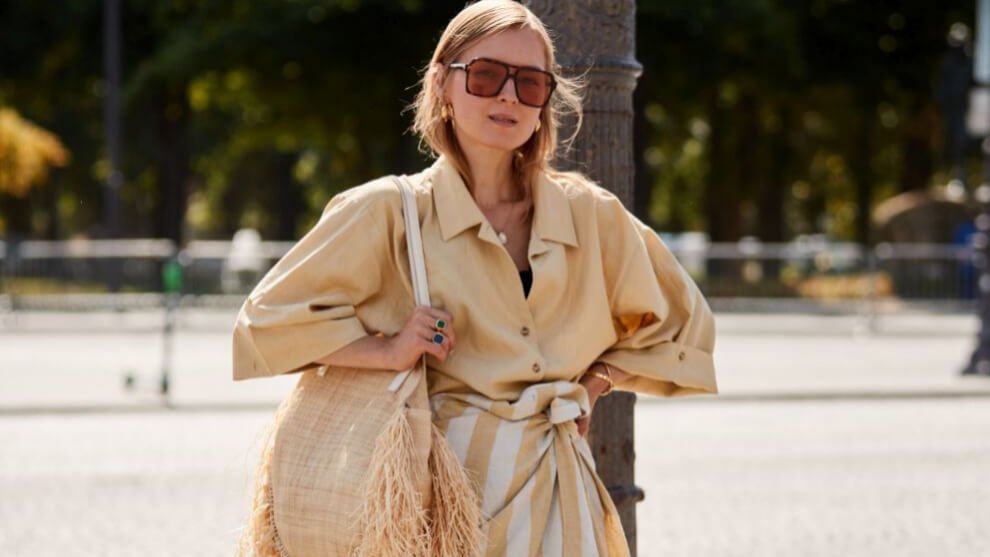 In spring, linen is what flowers at skirts and dresses are at this time , an essential. Light, comfortable and natural we let ourselves be carried away by the fabric that never goes out of style. This year, very present in the new proposals of our favorite stores.
Forget about resigning the linen garments to the beach terrain and the Ibiza looks, the street style has shown us its versatility to adapt to all kinds of registers. From a tailor for upcoming working outfits, to the dress that you will not take off to telework. A note: if other years we have seen it only in neutral tones, this one seems to be tinged with the most vibrant tones as well.
THE DRESS: DE UTERQÜE (129 EUROS)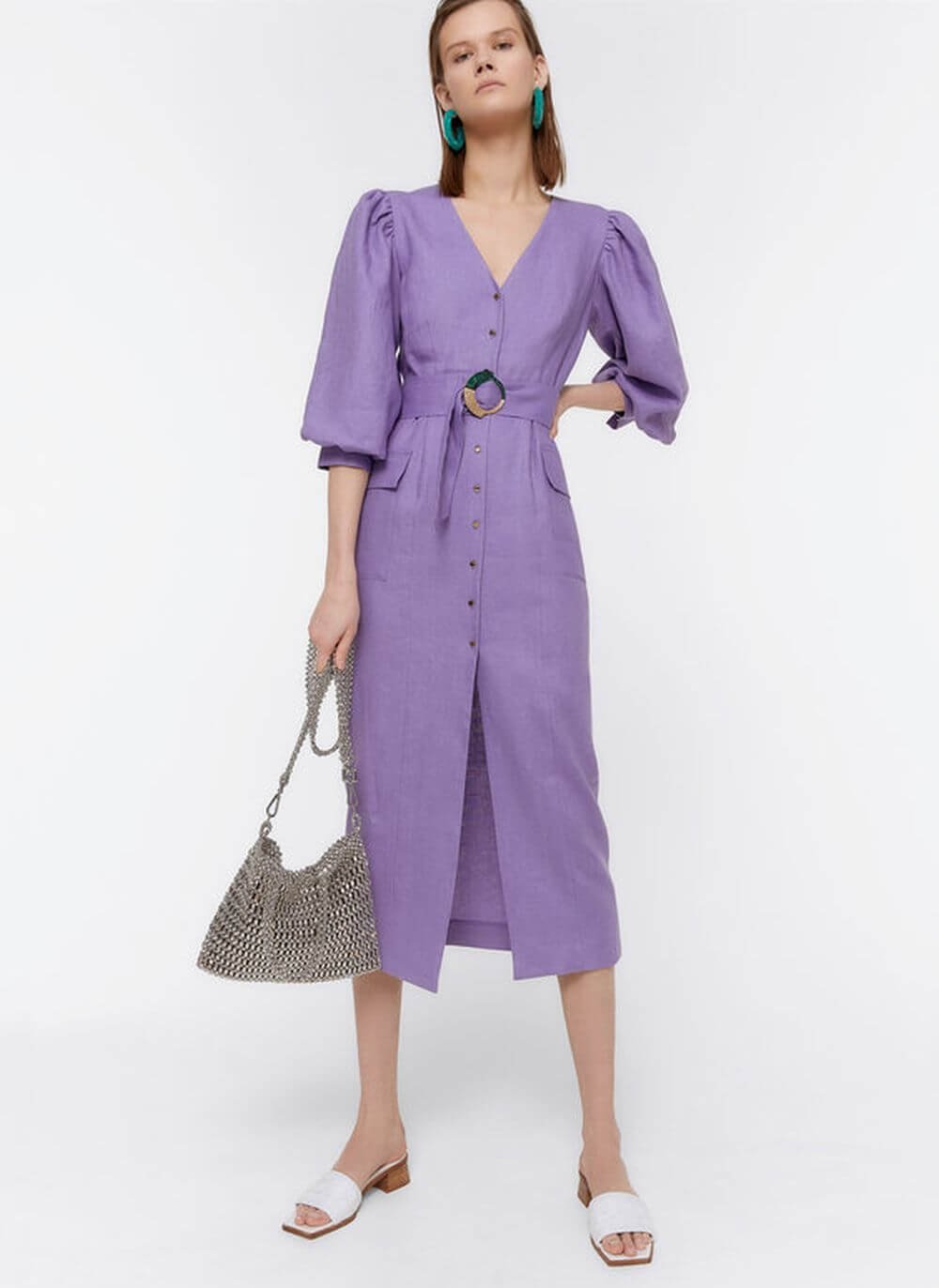 We recognize, once again, that the new Uterqüe collection has fascinated us. Among her pieces, we select this dress that brings together all the key trends of the season. Starting with the midi length, continuing through the puffed sleeves and ending with the lilac color. How long will it take to run out?
THE SHIRT: DE MASSIMO DUTTI (39.95 EUROS)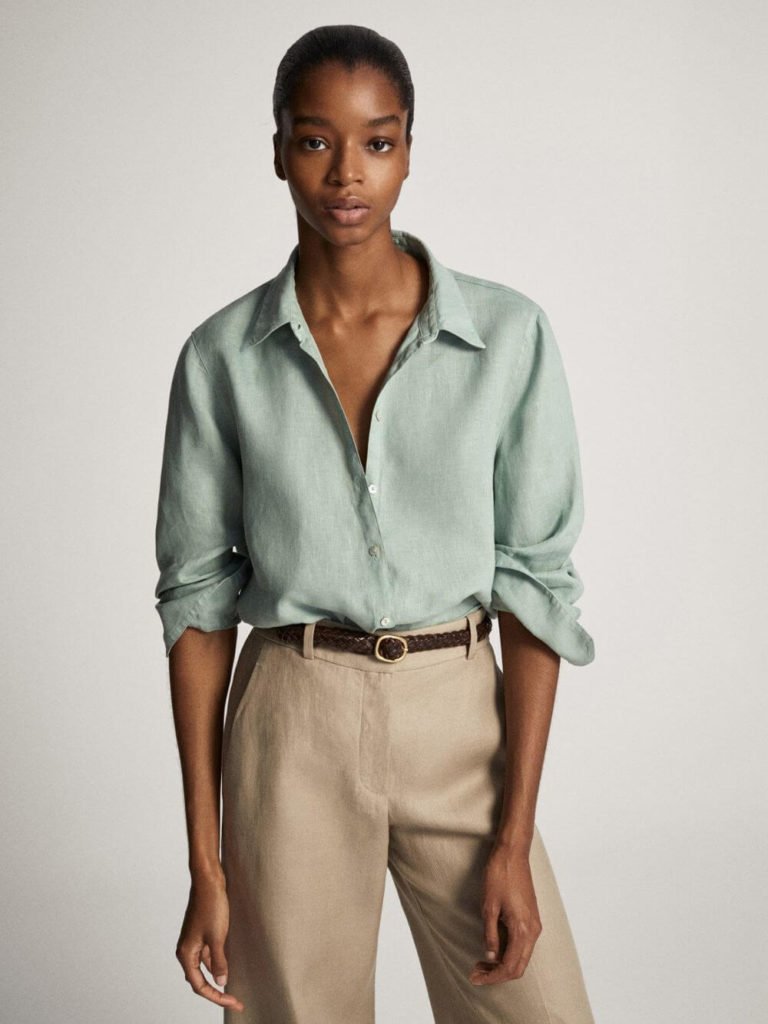 If the white shirt is an essential wardrobe, so is the linen shirt. Better choose a classic, slightly baggy pattern . High-waisted pants, also in lightweight fabric, and strappy sandals will be your best combo. It's that easy and effective.
LAS BERMUDAS: DE ZARA (29.95 EUROS)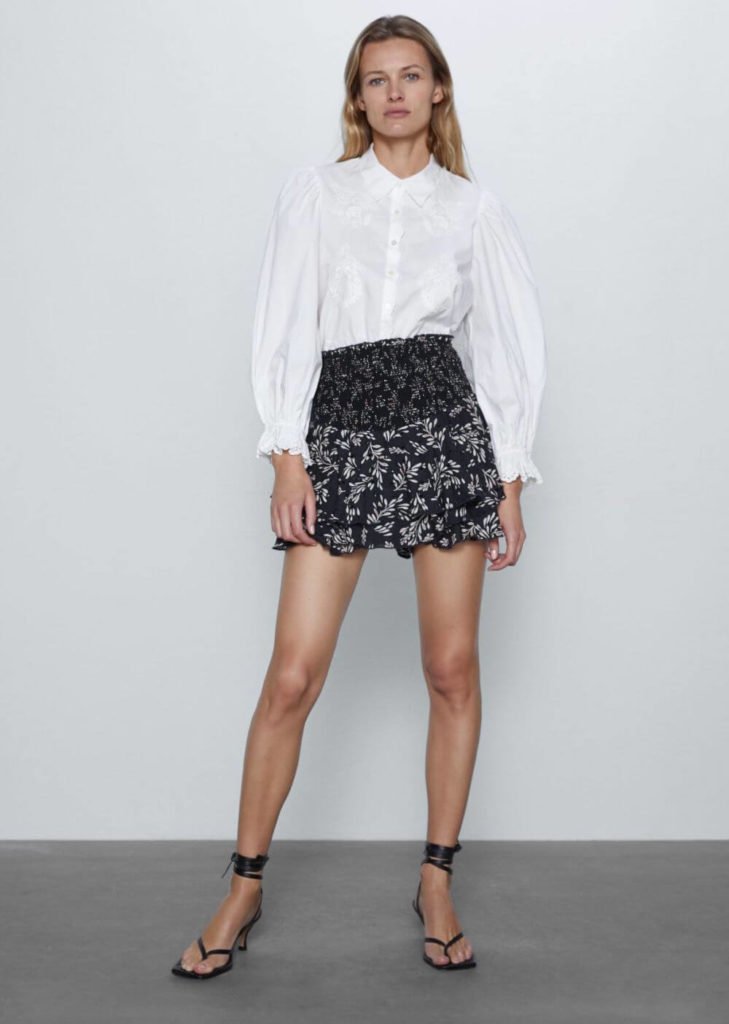 Zara warns: Bermuda shorts, pants skirt style, will be one of the key items in the coming months. This linen model with flowers and ruffles takes us directly to the desired summer. Wear them with a plain blouse, to give them the prominence they deserve. And, continuing the devotion to natural fabrics , choose a raffia bag to complete the equation.
THE SUIT: DE & OTHER STORIES
The blazer + bermuda mix that dazzles insiders continues to be the absolute trend. A useful way to combine comfort and elegance in your everyday outfits. We chose: the magnetism of pink, a color that always puts a touch of femininity and joy.
THE SKIRT: DE BROCK COLLECTION (540 EUROS)