How Fashion Nova Uses Instagram To Achieve Exponential Growth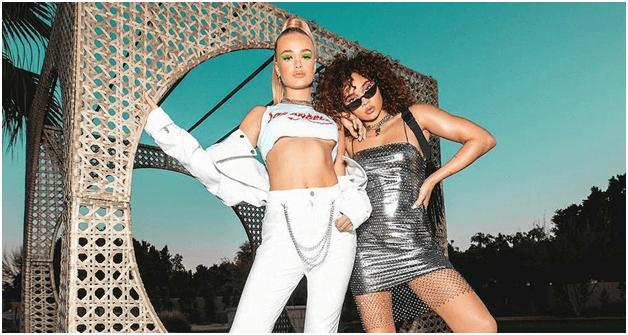 The rise of Instagram in the 2010s brought on a whole new breed of self-proclaimed models, chefs, and fashionistas. No one business has seen a rise in popularity as much as the fashion industry has since the inception of Instagram and the influencer.
Instagram gave bloggers the platform they needed to turn their loyal Instagram followers into customers by partnering with brands and 'influencing' them into buying goods and services. You really can't read a blog today without an affiliate link attached to some piece of merchandise the blogger has endorsed.
Because the influencer creates just what they want their audience to see, they communicate the brand's message to their followers in a language that resonates with their followers. Many brands have found this to be an great way to build customer loyalty and the results have been tremendous.
Fashion Nova and its Instagram explosion
Fashion Nova is an affordable fashion brand that is breaking the mold of what it means to be a social media influencer – and a company that excels in social selling. The company empowers its customers to feel as empowered in the clothes that they wear as they do on the inside. The line is constantly evolving to keep up with the latest fashion trends and has consistently broken sales records, year over year, since 2013.
From small beginnings in 2006 with a retail space inside the Panorama Mall in Panorama City, California, a suburb of Los Angeles, Fashion Nova has built an empire through its Instagram brand and targeted social media strategies.
Founder and CEO Richard Saghian credits social media and the power of influencers for the exponential success the company has seen since its launch on Instagram in 2013.
Fashion Nova's Instagram feed began with Saghian showcasing models wearing the brand's most popular outfits. Eventually, he encouraged the store's clientele to post their outfits and tag Fashion Nova. Before he even launched the full e-commerce website, Richard Saghian notes that he had over 60,000 Instagram followers.
Fashion Nova works with celebrities like Cardi B and Kylie Jenner to promote the brand, build awareness, and increase sales. The company's Cardi B collection launched in 2019 and reportedly brought in $1 million in just one day, and just one Instagram post from Jenner in a Fashion Nova outfit can earn the company upwards of $50,000 in revenue.
The company also has over 3,000 influencers in its #NovaBabe community. The #NovaBabe community consists of a range of micro-influencers and professional influencers alike. This strategy reaffirms the company's objective to be inclusive and ensure everyone feels exceptional on the inside and out.
Fashion Nova's success leans on the fact that the clothing line is trendy, it offers options (no one wants to dress completely the same), it is affordable, and, most notably, it appeals to curvy women who are confident in who they are.
The numbers continue to rise
The company grew 600% in 2018 alone and is now the top searched fashion brand on Google. To keep up with its immense popularity, Fashion Nova employs a team that takes to social media daily to find the latest inspiration, up-and-coming influencers, and to connect with its loyal, large fan base. Fashion Nova has over 18 million followers and connects with them by posting every 30 minutes.
Fashion Nova provides influencers more value in social media exposure than fast-fashion competitors H&M and Zara combined. The company is second only to Nike in a ranking of non-luxury apparel brands compiled by Tribe Dynamics, a marketing technology firm.
This value is what is pulling Fashion Nova ahead of its giant competitors, leading one to believe that perhaps billboard and magazine ads are now a thing of the past and that Instagram and the power of social media is the key to success right now.