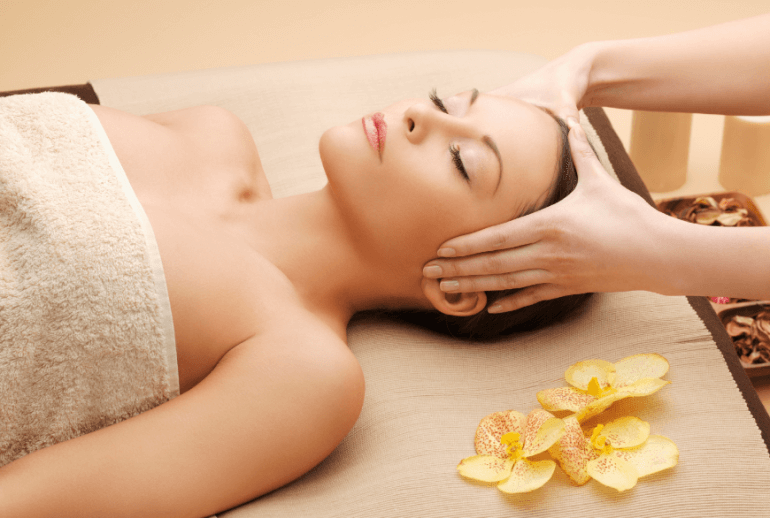 Why spend thousands of pesos in a spa when you can do it in the comfort of your home? Just as you read it, with the right products and time in your hands, you can pamper yourself for a couple of hours without having to leave the TV or the sofa 😉
Olive oil massage: For this beauty treatment, you only need one thing: olive oil. When you have your oil bottle ready, massage your scalp and let it sit for 15 minutes. After 10 minutes have passed, soak a towel in warm water and use it to let the oil evaporate from your hair for a few minutes. Once the treatment is finished, you are free to bathe as you like.
Coconut mask: You can make your coconut cream or buy it in a health food store. The process is practically the same as the previous one; you have to spread the cream on your hair and massage yourself for 10 minutes. To finish, cover your hair in a warm towel and let the coconut take effect for an hour.
Cucumber treatment : This treatment requires a paste and to perform it you need an egg white, 2 tablespoons of olive oil and 4 pieces of cucumber. Once the mixture is done, use it to massage your scalp for 15 minutes. You will end up with shiny silky hair.
Mint and honey: If your hair is damaged, you can repair it with 1 banana, 1 avocado, mint leaves, honey and garlic juice. Make a paste with all the ingredients, apply it to your hair and scalp and let it rest for half an hour. It is important that you wash your hair after treatment to remove the garlic smell.
Egg yolk:  Do you want a mask to detangle your hair? Combine one egg yolk, one tablespoon of mayonnaise, ¼ of avocado, 2 tablespoons of olive oil and a little of your favorite conditioner. Let the pasta sit for an hour before bathing and that's it!
Oils: This is the simplest treatment to pamper your hair. Mix equal proportions of castor oil, almond, coconut and olive oil to nourish and repair your hair. If you heat up the mixture a little, you will see faster results, but this step is not mandatory or necessary.