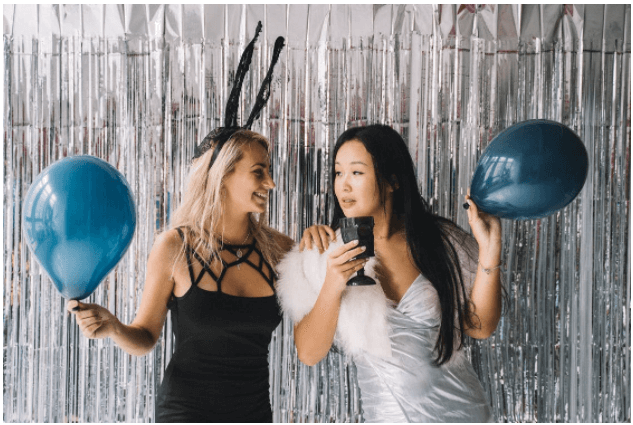 The prom may be overrated for some but can be one of the most anticipated events of your high school life. It's a time to dress up and have fun with your friends. So, it's understandable for you to want to look your best. ​​No detail is too small in finding the right hairstyle and the perfect dress. 
However, there must be hundreds of prom dresses available for you to choose from. So, exactly how will you know which style is suitable for you? How can you find the dress that will say, "this is the one!"? 
First, know your body type. Then, determine what silhouettes will bring out your shape's best features. There are various dress styles, and each one can have a different effect on your body. 
If you are agonizing over this matter, fret no further. Below is a guide highlighting the most flattering dresses for each body type. 
Petite Body Type
You are petite if your height is under 5'3 (162cm). So, in dressing up, your goal is to make yourself look taller. 
Aim to elongate your body and your legs. Look into shorter or cocktail prom gowns. You can also choose from dresses with asymmetrical hemlines and V-necklines. 
Avoid shapeless dresses, boxy cuts, boat-necks, and scoop necks. These will create a shorter and broader appearance. 
Apple Body Type 
The apple body shape comes with a wide upper body, an undefined waistline, and narrow hips. This shape draws in focus to your shoulders and waist rather than your hips. 
Prom dresses for an apple-shaped body should take the attention away from the waist. They should spotlight the shoulders, bust, and legs. The purpose is to achieve a lengthened effect. 
Dresses that will make this possible are dark-coloured dresses. These can be in navy blue, gray, or red. The ideal dress should be floor-length. Also, look for A-line or low-neckline dresses. 
Don't go for dress styles that have many details on the midsection. This will make your torso look more expansive. It will also help if you stay away from halter and off-the-shoulder dresses. 
Pear Body Type
The pear and apple body types may look the same at first glance. But, they are different. Pear body types have broader hips. If you are pear-shaped, you'd be narrower in the shoulder and the bust areas. Your waist will be well-defined. The lower part of your body (hips, thighs, and legs) will have more weight. 
Look for dresses that will bring attention to your upper body. Highlight your defined shoulders and waist. The ideal dress style for your body type is the one that will make you appear taller. 
Now, ball gowns will be absolute perfection for you. So, are off-the-shoulder dresses and V-necks. Mermaid and sheath dresses are a definite no-no, though. 
Hourglass Body Type 
This body type is slim and curvy, with the curves focused at the bust and hips. The length of the shoulders is roughly equal to the width of the hips.

With an hourglass body type, you must emphasize the waistline. If you have long legs, find styles that make your legs appear longer.

Fitted dresses are the best types of dresses for the hourglass body type. You can also go for those with V-necks, sweetheart necklines, and open necklines. Steer clear from gowns with high waists. 
Busty Body Type 
If you have a fuller bust, keeping a balance between your upper body and lower body is essential. You will appear crooked if the upper body is larger than the lower body (or vice versa). You can achieve a well-balanced silhouette with gowns that drape down the torso.
Slender Body Type
If you have a slender body, your figure is your greatest asset. Show off your svelte body by choosing a dress that will add curves to your figure or add volume to some of its parts. Doing this will make you look more captivating. 
A long sheath or a mermaid dress is a good option for highlighting your delicate frame. Scoop and sweetheart necklines can make you look more curvaceous as they draw the eyes to your bust. Ruffled dresses can do the work if you want to add some volume to your slimness.
The Takeaway
No matter your body shape, don't forget that you are beautiful. This guide can help you find the perfect prom dress that compliments your body type. But only you can bring out that inner glow that will make you look radiant on one of the big nights of your life. 
At the end of it all, it's not only your dress, your hair, or your makeup that will make you look gorgeous. It's also your smile and the essence you share with the world.