Homemade peeling recipes for a new skin tone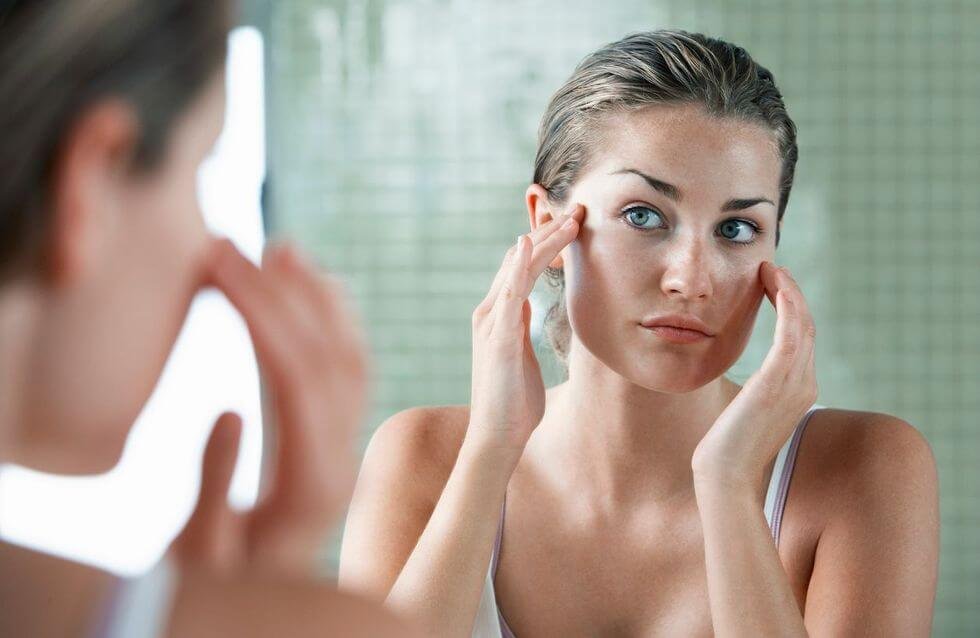 "Exfoliation is a chemical process that, thanks to its acid-rich formulation, will help to remove small imperfections, such as pimples, stimulating cell regeneration," explains the esthetician. There are different types of peels. The gentle peel that can be done at home or in a high school, and the medium or deep peels. They are only performed by a dermatologist or cosmetic doctor in consultation with much stronger products. The exfoliation pushes the skin to renew itself eliminating the dead cells. It is the perfect treatment to say goodbye to small imperfections that poison our lives and restore shine. However, be careful, the peel is quite aggressive for the skin and must be carried out as a cure. "I recommend doing a peel once every six months with a maximum of one application per week for two to four weeks," advises Aurélyne Natali.
Peeling and exfoliation, is it the same?
This is the most common confusion! In common parlance, the words peeling and scrub are often used interchangeably to refer to the same treatment. Actually, they are two very different methods. "The exfoliation is done with an exfoliating product and acts through mechanical action. In the case of peels, which are more aggressive, it is the product itself that acts," explains the esthetician. The exfoliant favors the cellular regeneration and activates the microcirculation, where the exfoliant will play with the appearance of the skin, spots, wrinkles, redness, giving an effect of "new skin".
Peeling, a treatment for all skin types?
"There is no contraindication for peeling. However, care must be taken with sensitive, black or matte skin because there is a risk of depigmentation in areas where the skin is irregular," warns Aurélyne Natali. The peeling is ideal for oily or acne-prone skin thanks to its mode of action. On the contrary, the exfoliation is ideal for combination or dry skin because by rubbing it activates the production of sebum.
Homemade peeling recipes according to your skin type
Peeling is a treatment rich in fruit acids that can be performed in a clinic by a beautician with products already prepared. But it is also possible to compose our own formula at home, respecting rest times and hygienic precautions. Here are the formulas proposed by our expert according to your skin type. To avoid any allergic reaction, it is recommended to test the forearm before applying it to the face.
Lemon peel for normal skin
"The magic ingredient in this peeling is lemon, which thanks to its acidic side will close the pores and eliminate impurities. It is rich in vitamin C and fantastic antioxidants," explains the beautician.
The simplest recipe for a homemade peel, therefore, is to apply the juice of a lemon (preferably organic!) Directly to the skin. This natural treatment is applied to damp skin and is absorbed for one to five minutes. Then rinse well with lukewarm water when it starts to itch and apply a moisturizer or vegetable oil.
You will not need much to do this peeling: a small well-cleaned and disinfected plate, a teaspoon, a tablespoon and the ingredients recommended by the beautician. The ideal is to choose all organic.
For sensitive and combination skin, the sweetness of honey!
For sensitive or combination skin, the formula will be slightly different and it is better to avoid applying lemon directly to the skin. Therefore, we will opt for a formula with the juice of one lemon, 2 tablespoons of honey and 2 teaspoons of cinnamon, known for its cleaning and disinfecting properties. The mixture should be applied to the wet face for fifteen minutes and then rinsed with fresh water without rubbing. At the end, apply a good moisturizer or sweet almond oil.
Oatmeal to help oily skin
For oily skin, the miracle ingredient will be oatmeal, especially oat flakes. They have softening and remineralizing properties. To create this peel, it is necessary to mix the juice of one lemon and 3 tablespoons of oat flakes. We will let it act for 15 minutes, then we will rinse with hot water to reduce the mixture, before finishing with cold water. 100% natural care that works wonders.
The cucumber formula to fill the epidermis
Another possibility is to carry out a peeling based on cucumber pulp. An ingredient that has astringent and moisturizing virtues and is suitable for all skin types. The recipe is very simple. After completely peeling half a cucumber and removing the seeds, mix it with egg white and lemon juice. Let it act for a few minutes and rinse first with hot water and then with cold water. A true beauty stimulus for the epidermis that is completed with the application of a moisturizer.