Korean Lip Tints for Every Style: Find Your Perfect Shade and Formula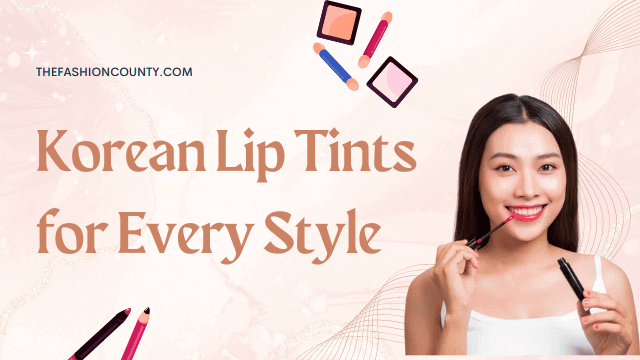 Korean lip tints have been making waves in the beauty industry, thanks to their long-lasting formulas and vibrant shades. With a variety of finishes and colors to choose from, there's a perfect lip tint for every style. In this article, we'll guide you through finding the ideal shade and formula to complement your look.
Understanding the Different Types of Lip Tints
Before diving into specific products, it's essential to understand the different types of lip tints available. Generally, there are four main categories:
Water-based tints: These lightweight tints provide a sheer, natural-looking color that's perfect for everyday wear. They're also buildable, allowing you to achieve your desired intensity.
Gel-based tints: Offering a slightly thicker consistency than water-based tints, gel-based lip tints glide on smoothly and provide a more pigmented, glossy finish.
Cream-based tints: With a velvety texture, cream-based lip tints deliver rich color payoff and a matte finish. They're ideal for those who prefer a bolder lip look.
Oil-based tints: These nourishing tints combine the benefits of lip care with a hint of color. They're perfect for those with dry lips, as they provide hydration and a subtle shine.
Finding Your Perfect Shade
Selecting the right shade of lip tint is crucial for achieving a flattering look. Here are some tips to help you find the perfect color:
Consider your skin's undertone: Identify whether you have warm, cool, or neutral undertones. Generally, warm undertones work well with orange and red-based shades, while cool undertones suit pink and blue-based colors. Neutral undertones can pull off most shades.
Think about your desired intensity: If you prefer a subtle lip color, opt for lighter, more natural shades like soft pinks and peaches. For a bolder look, choose deeper, more vibrant hues like reds or plums.
Test before you buy: If possible, swatch the lip tint on your skin or try it on your lips to see how the color looks against your complexion.
Top Korean Lip Tints to Consider
Now that you know what to look for in a lip tint, here are some highly-rated Korean lip tints to consider:
Peripera Ink Airy Velvet: This popular cream-based lip tint provides a soft, velvety finish with a wide range of shades to suit every style.
Etude House Dear Darling Water Gel Tint: A gel-based lip tint with a fruity scent, this product delivers a glossy, pigmented finish in various shades.
3CE Velvet Lip Tint: With a smooth, creamy texture, this lip tint offers intense color payoff and a matte finish for a statement lip.
Innisfree Vivid Oil Tint: Combining lip care with color, this oil-based tint provides hydration and a subtle shine in a variety of shades.
Experiment with different shades and formulas to find the perfect Korean lip tint for your style. With so many options available, you're sure to discover a lip tint that complements your look and enhances your beauty routine.