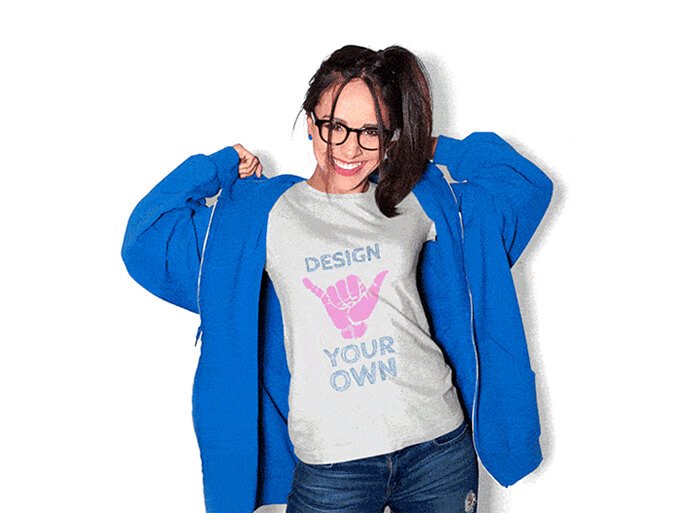 A custom t-shirt can be great for your own needs, but it can also be perfect for marketing campaigns, business needs, and more! But why should you get a custom-designed t-shirt? Here are just some of the reasons why this type of marketing can benefit you. 
Building Your Brand
If you're trying to build a brand, getting a custom t-shirt made is one of the best ways to further that goal. If you have a relatively small following, getting them t-shirts will help spread your image by word of mouth! Getting the branding just right on these custom shirts can help cement your image in the mind of your customers, your audience, and the world. 
Getting your logo out there can only help build your brand and offering t-shirts for people to take or purchase from you is a great way to get your logo out there!
Recognition and Advertisement
You want people to recognize your brand. If you are purchasing a custom t-shirt or a custom t-shirt run, you should include your more iconic art or logo. This way, your brand becomes recognized with that logo or art. It's one of the easiest ways to passively advertise as well. A t-shirt that can show people everything they need to know about your brand or business at once glance is a walking billboard!
This is one of the reasons that people often buy custom-designed t-shirts. Getting your name out there, perfecting your brand image, and become recognizable are small prices to pay!
Cost
Regardless of why you want to get a custom t-shirt made, people often choose to get a custom-designed t-shirt because of the cost. Getting a t-shirt made with exactly the art, logo, and design you want is often cheaper than purchasing a pre-made t-shirt in a retail store. Plus, it has the added advantage of being unique! This way, you get exactly what you want for less. 
Rewards and Fundraising
If you're working in a team environment, you might choose to get custom t-shirts as a reward or fundraising gift. T-shirts can be great incentives and gifts for people who donate to your cause. If you're holding a party, playing games, offering contests, or doing any sort of other community-building activity, you can use your company's custom-designed shirts as a prize. 
If your team is fundraising, put them all in the same t-shirt to make them look professional and cohesive. You can offer t-shirts as raffle prizes, fundraising goal prizes, and more! Get creative with how you use your custom t-shirt design.
Team Spirit
Your employees and co-workers need to have a sense of unity to work together. Matching t-shirts are a ready-made way to bring your team together. Make sure that the t-shirts are available for every member of your team, including adding color options and different size options! Wear them all for team building, a regular day on the job, and more!

A matching t-shirt is a great way to boost that team spirit and help your employees feel as though they're all part of a single cause. What better way to bring people together?
Just for You! 
Finally, you can order a custom-designed t-shirt just for you! If you've ever wanted to wear a very specific t-shirt with a favorite saying, design, or piece of art (perhaps even something you made), a custom tee is a perfect way to do this! Check out My Pride Apparel for custom Black pride shirts.

The great thing is, some t-shirt printers offer single-shirt pricing that isn't all that different from what you might expect at a retail store. If you have an idea for a design that you just can't get enough of, consider getting a custom t-shirt ordered exactly to your specifications.
Conclusion
Custom designed t-shirts have tons of practical uses. They're inexpensive, beautiful, and can pull your team together. Better yet, you can get them made exactly how you want them. Don't compromise! When your company, campaign, fundraiser, or workforce needs custom t-shirts, you're sure to be able to find them at an inexpensive price – often cheaper than what you would expect to pay retail. Remember, the more t-shirts you purchase, the less you spend. Get creative with it!