Not Just for Desserts Cocoa Butter and Its Hair Growth Benefits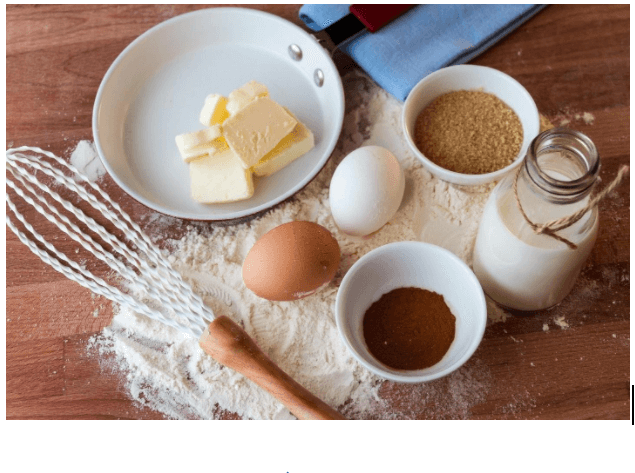 Are you fond of baking? If so, you might have used cocoa butter as an ingredient in making delectable desserts. Cocoa butter is not only a staple in creating sweet courses, but it is also a prevalent ingredient in pharmaceutical, beauty, and care products, including those for your hair. You can even find this ingredient enlisted at the back of hair growth shampoos and conditioner bottles.
Before getting this rich, creamy liquid, the cacao plant's seeds must undergo a tedious process before you can obtain the buttery fat. They are carefully roasted and pressed before being extracted. These cacao beans are also the very reason why you get to enjoy your favorite chocolate bars. 
Now, how does this creamy cacao extract improve your hair's condition? Can it really promote hair growth? Get to know some of the cocoa butter's hair growth benefits. 
5 Hair Growth Benefits of Cocoa Butter 
1.Powerful protection against free radicals
Exposure to UV radiation and harmful chemicals can trigger free radical formation, harming your hair cells, and impairing your follicles. Thankfully, the antioxidants found in cocoa butter's phytochemicals are assets that your hair needs against free radical damage. Therefore, you need cocoa butter to stop your hair from greying and shedding.
2.Rich in fatty acidsneeded for growth stimulation
Cocoa butter is an edible fat; therefore, it contains high levels of fatty acids that are friendly and essential to hair growth. It has linoleic acid that prompts hair follicle growth and oleic acid that contributes to follicle and strand hydration. On the other hand, cocoa butter's stearic acid locks in enough moisture with its coating properties.
Braided Ponytail Wig with a Long Braiding Base is great for those nights when you just want to stand out. This great-looking Great Brown Braided Ponytail is a naturally brunette or brown hair color. The base of this hair accessory is a very attractive color to any hair color and adds a lot of "bling" to your style. It is super easy to care for; simply wash and go. This hair accessory is a must have for any black woman's wardrobe!
3.Perfect for moisturizing your locks
One of the best ways to keep your hair moisturized is to slather fresh cocoa butter onto your mane and scalp. Its plant-derived fat coats your strands, hence, protecting them against dehydration and physical tension. Specifically, oleic, palmitic, and stearic acids from cocoa butter help maintain your hair's hydrated condition and smooth texture. As a result, your locks become more lustrous and more pliable.
4.
Good for relieving scalp problems
Your tresses also depend on your scalp condition. Therefore, you should not welcome free radicals, bacteria, and fungi on your pate. These scalp perpetrators can trigger cytokine production, which prompts skin and follicle inflammations. To prevent scalp disasters, use cocoa butter for its powerful anti-inflammatory effects against cytokines.
Cocoa butter is also a natural emollient for reducing your scalp's itchiness and flakiness. Its creamy texture is especially useful in softening and moisturizing your scalp's epidermal layers. Thus, using cocoa butter can shoo your dry scalp problems away.
5.Fragrant enough to invigorate your mood
If you can't get enough of eating chocolates, slathering some cocoa butter would be the perfect solution for both hair growth needs and dessert cravings. It also leaves an invigorating chocolate scent on your locks, which can boost your energy, refresh your mood, and reduce your anxiety.
Besides being a mood and energy booster, using unrefined cocoa butter is also a natural fragrance for your personalized hair products. Thus, it is safe for you to spread this creamy butter on your hair and scalp.
Indulge Yourself with Cocoa Butter's Hair Growth Benefits.
Finding the best ingredient that can maintain your mane's condition and stimulate hair growth simultaneously is never a piece of cake. However, if you find the right one, never let it go. Here's the good news: you can now enjoy taking care of your mane while helping it grow healthier with cacao's fatty extract. If you use cocoa butter, the sweetest treat for your hair yet, you will never experience having a "bad hair" day again.
Customer experience is a totality of cognitive, affective, sensory, and behavioral consumer responses during all stages of the consumption process including pre-purchase, consumption, and post-purchase stages