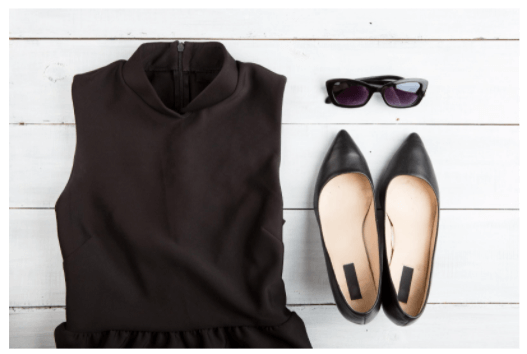 Once upon a time, funerals were traditional, somber affairs; black was considered the color of mourning by many (but not all) religions, so it followed that mourners were expected to wear smart, tailored black or dark clothes and adhere to particular traditions and customs.
Funeral attire has changed as a result of the changing nature of funerals. While smart and tasteful clothes are still expected, the dress code is somewhat more relaxed, and often more vibrant than before. 
People are increasingly tailoring their funeral through a funeral plan. This includes requesting people to wear colorful and bright clothing, promoting the idea that a funeral is a celebration of life as well as a chance to mourn and say farewell to a loved one.
Funeral outfits for both men and women should be conservative in terms of style and color, unless the deceased or their family requests otherwise. The choice of clothes should be modest and respectful – after all, a funeral is a chance to pay your respects, not a fashion show. 
Smart clothes in muted colors such as grey, black, navy, brown or burgundy are all great choices, and smart separates work just as well as a suit, for both men and women. The general consensus is that you should dress as you would for a job interview, so casual wear – jeans, trainers and t-shirts – should be avoided, as should baseball caps and woolly hats. 
Men traditionally wear a suit with a shirt and tie, and smart shoes, although tailored separates are also acceptable. Loud colors and patterns should be avoided; plain and pinstripe are popular choices for suits and shirts alike. 
The shirt, tie – even the socks – offer the opportunity to add a splash of color to the outfit if required by the deceased or their family, but even then, flashy patterns should be kept to a minimum. Hats are only worn if religious customs dictate so, such as the Jewish faith, which may require a yarmulke to be worn.
Women's outfits are generally a bit more fluid; a skirt or trouser suit is appropriate attire, but a skirt or trousers paired with a smart blouse or sweater is also acceptable. Plunging necklines and miniskirts should be avoided, and some religious customs may require ladies to wear a full length skirt or long sleeves, to ensure proper funeral etiquette is followed.
Ladies should also wear smart shoes, but there is an element of flexibility again – flat, low or high heels are all suitable. Hats are no longer mandatory for women, except in certain religious circumstances, and jewelry should be kept simple.
Whatever outfit you choose to wear at a funeral, it's important to follow the family's instructions or those left by the deceased. You may be asked to wear more casual clothes or less gloomy colors – maybe even the loved one's team colors. But remember to keep your outfit comfortable, respectful, and in keeping with the tone of the funeral.