The Best Way to Wear and Style Sarees for Short Women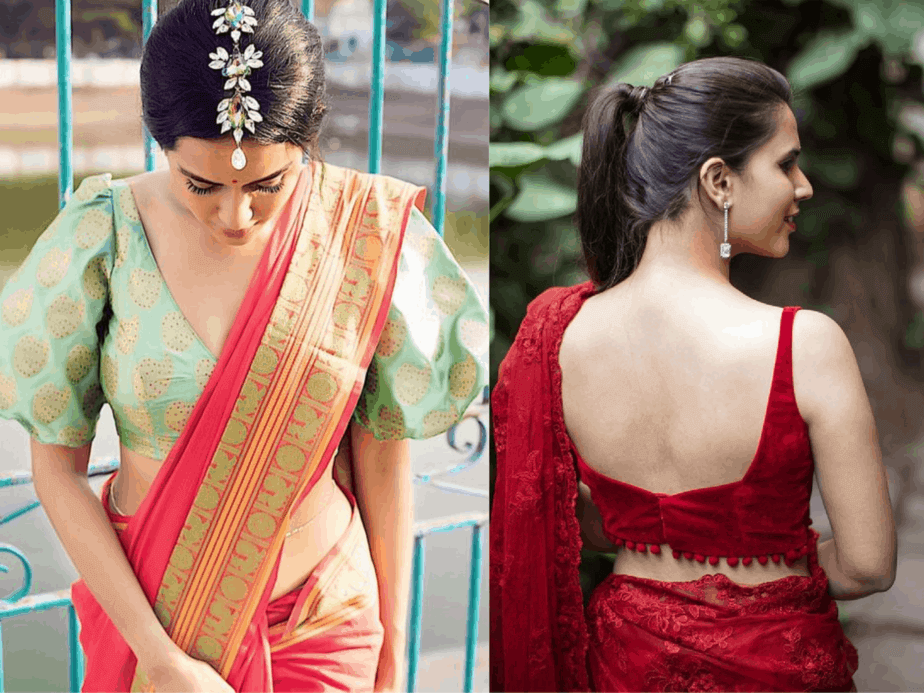 Saree is a unique attire that gives an ultimate classy look to women, regardless of their height, weight, colour. Saree is one such attire that can glamourise all body types and skin tones. Yet, height remains one of the major concerns for women. However, one can easily attain an exquisite look despite being short. There are a few points to remember before draping yourself in this wonderful fabric. If you are a person of short height and would love to adorn a saree, we're here to provide you with some simple tips to keep in mind while wrapping a saree.
Choose the correct fabric
Women who are short might look tiny in hefty sarees and therefore you must determine the type of fabric that suits your body's height. Soft linen, silk, and light cotton fabric are good to go with a smaller height. These types of fabrics are easy to carry, breathable and enhance your look by making you look a little taller than usual. 
Opt for a darker shade as often as possible. Such colours may fit evenly on your curves and make you appear taller, slimmer and classy. Darker hues flatter your curves and portraying your body in a considerable way is even more empowering! The best suitable colour is definitely black. It is certain that you can never go wrong in it.
A broader and heavy border will shorten the length of the saree and may make you appear tiny. Go for sarees that have a minimal border. These will make you appear taller and thinner. You can also opt for sarees with no borders, instead, you can select sarees with beautiful and intricate work done all over the fabric.
A bulky material with enormous designs will make you look broader and older than your age. Don't go for loud and shiny designs, keep it simple and awesome. To look elegant, opt for a pastel-coloured fabric that has aesthetic handmade prints and finely crafted designs that'll help you ace the art of minimalism with elegance. A floral print would be a good choice. These prints will make you appear as fresh as a daisy.
Try to wear matching hues with your ethnic outfit. Do not attempt to get experimental by mismatching your blouse with the saree to create a unique look, this may not look as pretty as you pictured. If your fabric is heavily embellished then wear a light weighted blouse, and if your fabric is light, wear a slightly heavier blouse. To add to this, ensure to wear a horizontal striped patterned blouse that'll help you attain a tall appearance.
By following these simple steps,  you can ace the ethnic outfit effortlessly. Nowadays, new lehenga designs and ladies salwar suit designs can be styled in various different ways too. This gives it a modern touch. But the first and most important tip to style or wear any ethnic is to choose something that makes you feel yourself.