Top Workout Apps for 2023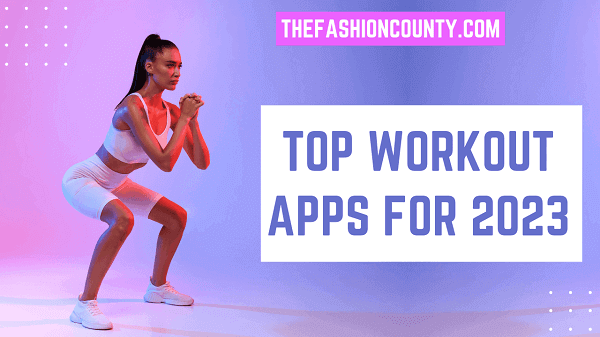 Working out alone may be a challenge or a lot of fun, depending on how you approach it, just like looking for the best online casinos. Everything hinges on whether or not you've discovered a form of physical activity that piques your interest and inspires you to get up and get moving. 
Are you like many people and need a little extra push to keep your New Year's Resolution? We have compiled a list of the top workout apps for 2023 – based on a combined survey of in-groups fitness bloggers, trainers, and health gurus. Check them out below.
8Fit
The on-demand workouts and food planning that 8fit provides make it a fantastic choice for individuals who thrive with a great deal of direction and instruction. The application will provide a customized plan for your diet and exercise routine based on your specific objective. 
As soon as you've told 8fit what you want to accomplish, you can begin using the app to monitor what you eat, work out to videos within the app, and make meal plans complete with recipes and shopping lists. 
Only a few of the workouts are available to you in the free edition, and most of them demand you to often look at and tap the screen. Using the free software, you can keep track of both your weight and your activity. The Pro version gives you access to extra workouts, calorie tracking, customizable meals, and the ability to create shopping lists.
Aaptiv
The audio-based workouts on Aaptiv, conducted by trainers, imply that you can get in shape without ever taking your hands off the wheel. You listen to music while a coach gives you instructions. Based on your preferences for fitness (stretching, weight lifting, yoga, indoor cycling, outdoor jogging, stair climbing, and more) and music, the app will recommend routines that work best for you.
Centr
Chris Hemsworth, best known for his portrayal of the ripped hammer-wielding god Thor, provides you with this comprehensive fitness software for organizing your training, completing workouts, and maintaining a nutritious diet. You can use it to gain muscle, decrease body weight, or get fit. 
During the registration process, you will be asked to specify the objectives you are interested in achieving with the app. Some routines have coaching, where you follow along with a full video of a trainer performing the exercise with you. On the other hand, some activities are demonstrated on video with a timer and are meant to be done independently of a trainer.
FitBit
You can still use the free Fitbit app even if you don't have a Fitbit tracker. Subscribe to the paid Premium service to gain access to a wide variety of video content, including workout videos, healthy recipes, and meditation and relaxation-guided practices. 
Fitstar, then Fitbit Coach, were two independent apps that included similar fitness and health information; the latter is now incorporated into the former. Almost everyone can benefit from working out with a video at any time and place. 
Stretching exercises and stair-climbing programs are just two examples. A coach's voice instructs viewers step-by-step, stops to remind them to breathe, and so on in the accompanying films. The exercises, your current rep count, the elapsed time, and other essential data for each workout are all displayed in the videos.
FitOn
Video-based workouts conducted by trainers are available whenever you want on FitOn, and most videos are free. You can locate exercises such as yoga, butt, hips, abdominals, stretching, and so on based on the amount of time you have, the degree of intensity you desire, or the type of exercise you prefer. While exercising, you can watch your heart rate by wearing a linked heart rate monitor. 
There is also a top-scorer board for friendly competition amongst friends and other members. FitOn provides a wealth of resources, including a library of instructional video routines, without charging a subscription fee.
On a Final Note
Before beginning a new fitness routine or utilizing a workout app, it's a good idea to check in with a doctor to be sure the activities you want to perform are appropriate for your health and fitness level. Getting a good warmup and stretching before going for a workout is also essential.