What Should You Really Wear Under Sheer Clothing?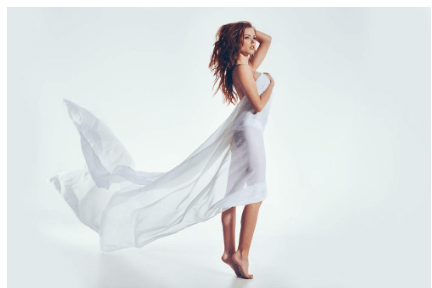 You want to dare to wear sheer clothing — and we salute you. It can be intimidating to pull off such a stylishly playful trend, but it doesn't have to be. As long as you know what to really wear under sheer clothing, you can rock this style with confidence. From pretty lingerie that stands out to muted tones to keep it subtle, here are our tips and tricks for wearing sheer clothing to show off your unique personality.
Fitted Tanks

— Fitted tanks are a practical wardrobe must-have. You can wear them all year long. They're staples for those brisk spring days and hot summer evenings. You can easily layer them with jackets, coats and under or over shirts during the fall and winter seasons. You can wear them under sheer clothing as well. If you have a see-through top, simply put on a fitted tank underneath. You can wear a tank in a bold color or fun pattern if you'd really like your look to stand out. Keep it subtle with skin tones or in white if you prefer something more demure.
Pretty Lingerie

— Every woman needs pretty lingerie! Even if you think you're going to be the only person who

sees yourself in some sexy bras

, it's so important to feel beautiful from the inside out. Wearing pretty lingerie underneath sheer clothing will help you feel confident. It's up to you if you want to wear a bodysuit or tank over your lingerie to add an additional layer over your bras and undies. If not, do your thing because sheer clothing is meant to be seen.
Colorful Undies

— Just like every woman needs pretty bras, you'll also need a variety of colorful undies. While black, white and brown underwear are staples you'll want to have, just like your basic t-shirts in those same colors, you'll also want undergarments for different kinds of outfits and moods. When you're feeling in a bright and sunny mood, do you really want to slip into your old, sad gray underwear? Now is your chance to

get different types of underwear

because you can never have too many. If you're wearing a sheer maxi skirt, a pair of colorful undies will help make your look shine.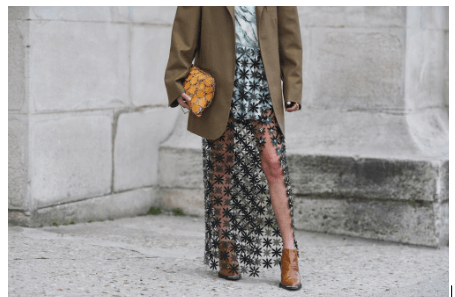 High-Waisted Briefs

— They're comfortable. They're form-fitting. If you want a little more support when you're wearing a sheer skirt or dress, opt for high-waisted briefs. Believe it or not, you don't have to wear a racy thong underneath your sheer dress. Wearing high-waisted briefs can actually help balance out your look when wearing a sheer dress or skirt. They provide full coverage and work well with any high-waisted sheer bottoms.
Mid-Thigh Bodysuit

— The mid-thigh bodysuit is one that goes down to your mid-thigh instead of just ending at your upper thigh like other bodysuits. They look like biker shorts attached to a tank top but in one seamless, beautiful body-shaping ensemble. You can wear the mid-thigh bodysuit as a top with a sheer skirt. You can wear it underneath a dress.
Plunging Bodysuit

— Let's take a plunge into plunging necklines. If you have a deep v-neck sheer top, you'll want the plunging bodysuit underneath to avoid that awkward look from your everyday t-shirt bra. When wearing a see-through top, having that plunging bodysuit in classic black or pretty lace adds some extra texture and dimension to your overall look. Keep it casual with sneakers, or dress it up with glittery heels.
Muted Tones

— Silence is golden, and muted tones are your precious key to wearing sheer anything.

Muted tones are a great option

for the person who doesn't want to wear loud patterns or bold colors underneath their sheer dress, sheer top or sheer whatever. Sheer clothing already serves as a statement piece in and of itself. Adding more statement pieces on top of that, or underneath it really, can feel overwhelming to the wearer and, therefore, underwhelming to the onlooker. A sheer top with a nude bra underneath adds a sort of subtle sensuality to the ensemble compared to a bra with stripes, polka dots and all the other bells and whistles like dangling gemstones.
Ideas for Styling Your Sheer Outfits — According to Vogue, sheer dresses will be everywhere for the SS22 season. We already see virtually naked dresses on the catwalk of every major fashion city. While models may be able to go braless with no issues on the catwalk, the rest of us mere mortals may want more coverage than that. When styling your sheer outfits, the key is to wear what makes you feel comfortable and confident. If that means high-waisted briefs instead of a lacy thong, do that. If that means putting on your black strappy stilettos and accessorizing with a sparkly clutch, we're all for it. When you dare to bare, bare in a way that makes you feel seen but not overly self-conscious.