5 Basics to Add into Your Capsule Wardrobe Checklist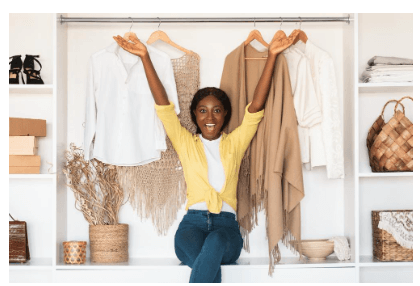 If your closet currently operates as a capsule-style wardrobe, then you know how important it is to think about which pieces will be the most beneficial for you in the long run. If you're just starting out and a capsule wardrobe is your goal, knowing the list of capsule wardrobe benefits might help motivate you to make the full closet switch. In addition to helping you save time and money, a capsule wardrobe also eliminates any intricate outfit creation, making the process of getting dressed quick and stress-free.
The key to a functional and beneficial capsule wardrobe is having a great set of stylish basics at the core of your collection. These act as foundational pieces as well as outfits that can be worn by themselves for a chic minimalist look. Here are the basics you need in your capsule wardrobe checklist. 
1.Solid Sleeveless Tops:
What's more iconic than a white tank top? This closet essential, along with other similar sleeveless options, offers added versatility to a capsule wardrobe, which is why it's a good idea to have fitted white and black versions on hand for every season. In the warmer months, these basics pair well with jeans or shorts, while they act as essential layering pieces in the fall and winter seasons. White and black tank tops, camisoles or sleeveless t-shirts are a capsule wardrobe essential you don't want to skip. 
2.Everyday Flats:
Heels and funky sandals are fun to shop for and buy, but when it comes down to it, these styles usually don't get worn as much as your flats. Whether you love loafers, ballet flats, slides or simple flat sandals, adding a wearable pair of flat shoes to your capsule wardrobe is a must. 
For a capsule wardrobe, flats tend to be most versatile in neutral colors like tan, black or gray. Multi-season materials like leather and canvas will allow for long, durable wear with both casual and more elevated outfits. Complete a daytime casual look with a pair of loafers or swap flip flops for ballet flats with a dress for a more stylish ensemble.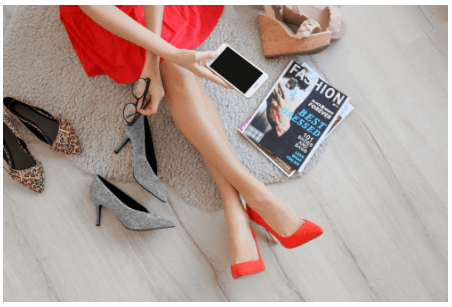 3.Black or Brown Belt:
Even if you don't wear a belt every day, you might consider adding it into your capsule wardrobe checklist as a versatile and stylish basic. Belts can help define your waist and even change the shape of some silhouettes. Try adding a belt at your natural waistline with your next jumpsuit outfit and watch how it adds definition and simple flair. You can also add a simple belt over an oversized shirt or dress to flatter your shape and create a completely different look. 
4.Your Favorite Jeans:
Finding your perfect pair of jeans can take time. It's important to get the right style, rise, wash, fit and length, so a bit of searching is to be expected. When it comes to creating a closet wardrobe checklist, a great pair of jeans is a total must. Not only are they a great basic, but they're also something you can wear for a multitude of occasions. 
Pair your favorite jeans with flats and a casual t-shirt for the ultimate daytime look that will never go out of style. If the day calls for a more elevated look, swap the t-shirt for a cute fitted top and add strappy sandals or a similar footwear option. For denim royalty status, pair your jeans with chic heels and a killer crop top or a black bodysuit.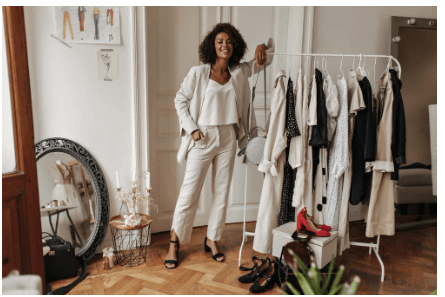 5.Great Earrings:
In case you didn't know, a limited lineup of cute accessories is also an integral part of a capsule wardrobe. This list includes items like an evening clutch, your everyday handbag, a stylish tote and some simple, pretty jewelry. 
Depending on how often you wear jewelry (if at all), this list might look different for you, but if nothing else, your list of capsule wardrobe basics should include a pair of earrings. Choose silver or gold based on what you like best and wear most, and then decide on a small pair fit for both everyday and special occasions. Small hoops, knotted studs or even simple diamonds or pearls are all great choices. 
Once you have your list of basics, you have created the foundation of your capsule wardrobe. You're one step closer to simplifying and decluttering an entire part of your home and daily routine, and that's something to be proud of. Remember that a capsule wardrobe should make you feel prepared, confident and free of worry and stress about your clothing. Rock your basics and use them in all of your capsule wardrobe outfits!