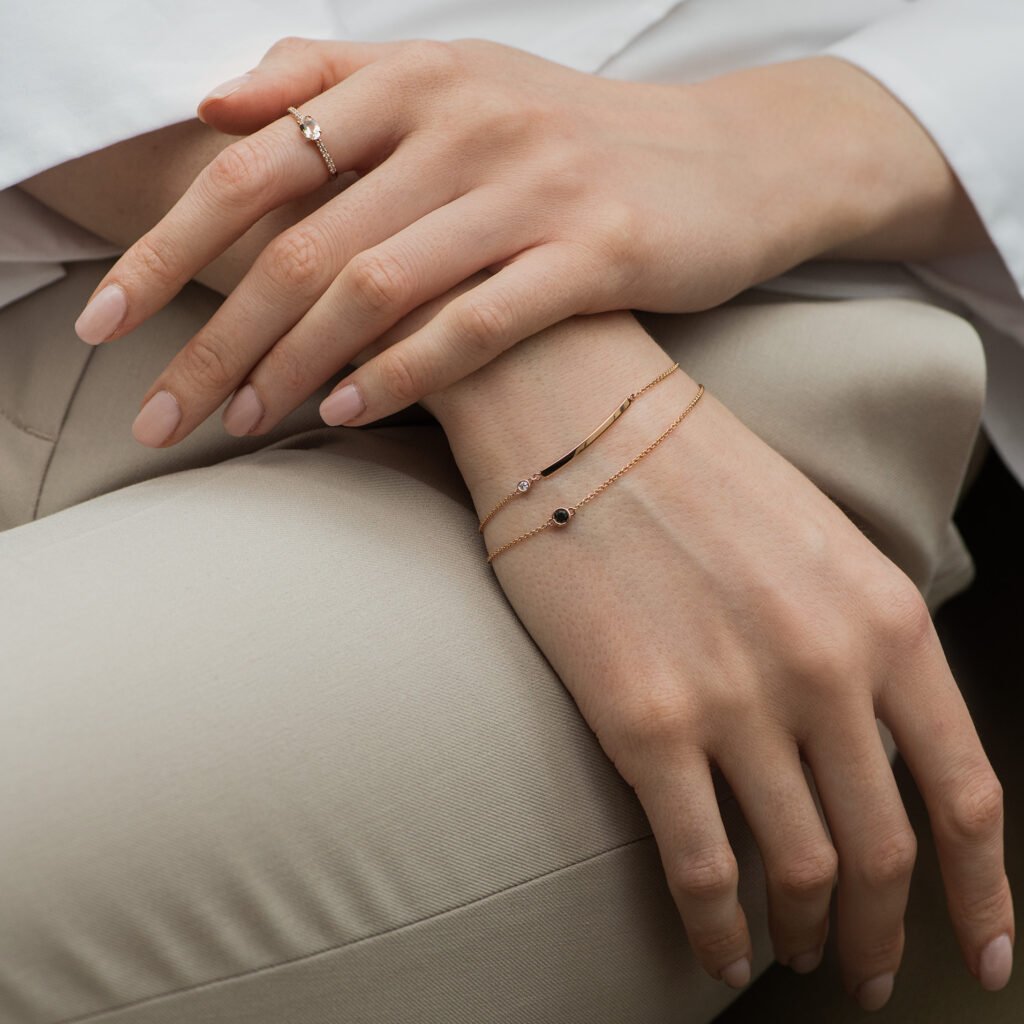 The offerings from jewellers are usually dominated by stunning rings, earrings and necklaces…and bracelets tend to get somewhat left behind. But they definitely deserve our attention for several reasons. They're great as a gift – you don't have to worry about getting the size exactly right, or worry about being off the mark when it comes to personal style. In fact, even a very simple design is eye catching and attractive, regardless of the person's age and tastes. Women also often buy bracelets for themselves for pleasure. Why? Because unlike with earrings and necklaces, they can also enjoy looking at them while they wear them.
A quality handcrafted bracelet can elevate an outfit to the next level any day and it will also beautifully complete a particular look. Proof of this is in the understated bracelets from the Czech KLENOTA jewellery studio which are made exclusively from 14ct gold and which emphasize timelessness and permanence.
So if you're looking for inspiration for a new versatile piece of jewellery to add to your collection, we've got some tips for you.
1.Diamond chain bracelets
Diamond bracelets in the form of a chain have long been one of the bestsellers among jewellery. They go well with pretty much any style. They are comfortable to wear and you don't have to take them off at all if you don't want to. In fact, the combination of gold and diamonds is very durable and it retains its beauty even with minimal care.
The diamond in these bracelets can be in different styles – often it is simply in a brilliant cut with the prongs connected directly to the chain, while at other times it is set into a heart or another design. Sometimes it also comes with a smooth bezel around the stone – in this case it is called a bezel setting.
2.Solid bracelets
Solid bracelets look very elegant, and especially if you layer several of them together, they will catch people's attention straight away. And if you're worried about the impracticality of putting them on by pulling them over your arm, we have a tip for you: the designers at KLENOTA jewellery studio have come up with an ingenious solution which they have named flexi bracelets. These gold bangle bracelets have the shape of an open circle and are easy to put on because they can be bent and opened. What's more, they are decorated with interesting designs, gemstones or pearls on both ends.
3.Pearl bracelets
A delicate pearl bracelet is the perfect accessory for a little black dress or other formal outfits. However it also goes well with work shirts and tops or even romantic floral dresses on a date, so don't keep it in your jewellery box just for formal occasions. Choose between classic white pearls, pearls coloured pink or purple for instance or opt for exotic, dark Tahitian pearls.
4.Bracelets with colour gemstones
A whole variety of colour gemstones go well with gold bracelets since they can add a little more personality to the entire look. When choosing a gemstone, you could be inspired by birthstones, i.e. stones associated with your month of birth, or the positive and healing properties attributed to each stone. Or simply choose colours that you like and that match you and your wardrobe.
5.Mineral bracelets
A hot trend in recent months have been original, brightly coloured mineral bracelets. They are typical of a relaxed boho style, but nothing is stopping them from completing a business casual look too. The beads on these bracelets are faceted and each piece is an original.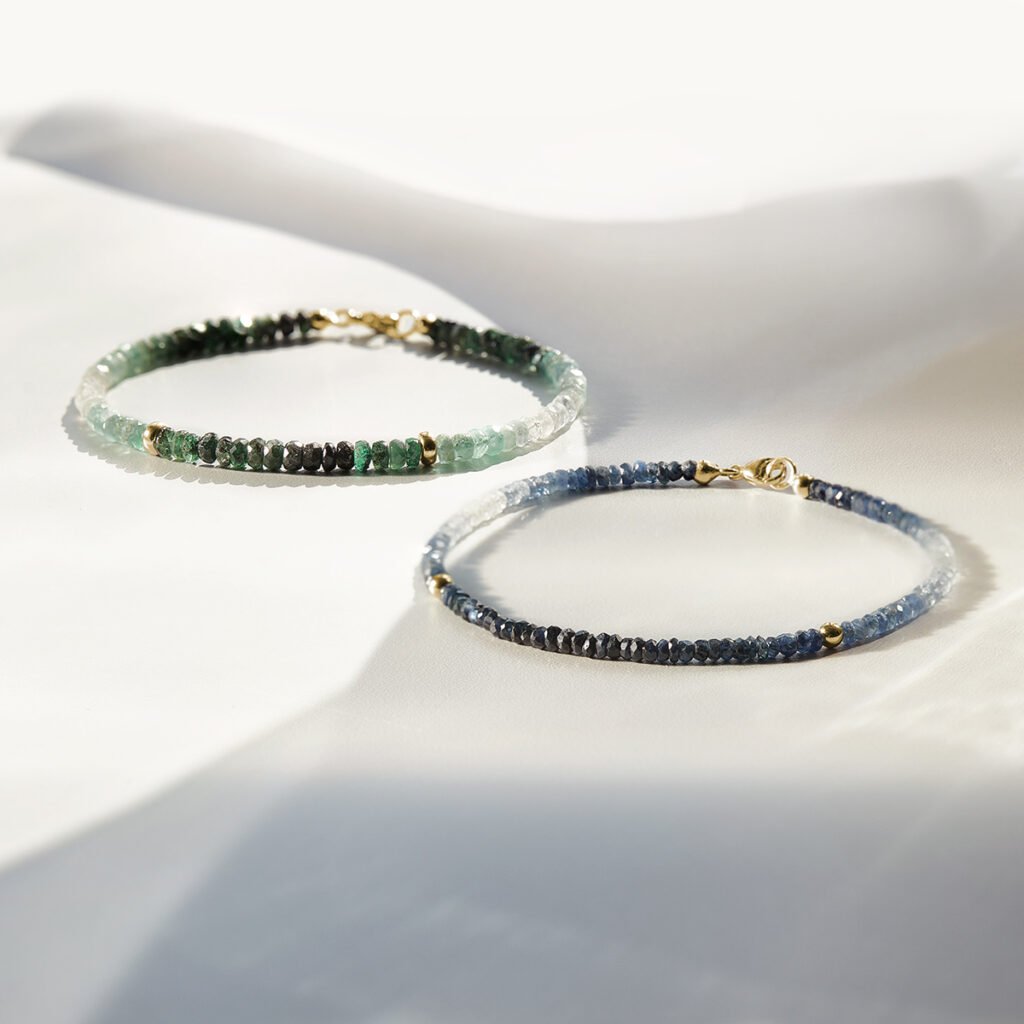 And what's the right length?
Bracelets normally come in a length of 7 inches so try wrapping a string around your wrist, cut it to a length that's comfortable for you and then measure it. You could also use a tape measure and wrap it around your wrist to measure the length. If you find that a standard length might not be suitable for you, don't be afraid to ask the seller about adjusting it.
Do you have a favourite yet among women's gold bracelets for everyday wear?